Per usual there will be recent history and back-story provided for the setting of:
When Seemingly Smart People Say & Do Stupid Things
[NOTE: This WILL BE majorly "UGH!" inducing to ALL REAL Conservatives. The rest of you are already preparing to get mad…some of you "special ones" are mad already. You KNOW who you are.]
FIRST, In The Middle Of BHO's reign of terror back in 2012…
The REAL number of those without work/unemployed was 36%.
Back then most KNEW that "BHO & Co." were cooking the books.
Are the books being cooked now is the question.
I'll present.
You decide.
Booking The Economy: Chapter 1.
Not So Great: 94,983,000 Americans Not in the Labor Force in May 2017
The REAL numbers and BAD news is in the 3rd paragraph after an ad. And they ARE BAD.
===
Trump's growth problem: jobs boost masks trouble ahead for US economy
Friday's jobs figures were impressive, but wages remain low, and the economy appears becalmed. The president might have to get used to sluggish growth
[NOTE: This is both a nice spin on the numbers, AND a mistake, or deliberate misrepresentation to make the numbers look better than they really are, and they make them look bad.]
[EXCERPTS.]
…beneath the surface there's a problem for the president: the US economy appears to be running out of gas…
…The numbers were the latest in a strange series of figures coming out about the US that point to an economy that seems almost becalmed, with every positive economic point countered by its opposing force: a strong job market and rising consumer confidence, but lower automotive and retail sales and low overall consumer spending….
[NOTE: A "strong job market" with 10's of millions without full-time jobs or NO job at all? How is THAT strong? And "consumer confidence" rising is TALK, JUST WORDS..actual consumer SPENDING says things aint so good.]
…"Economic growth under President Trump looks a lot like economic growth under President Obama," said Faucher…
[NOTE: Or in other words NO recovery. NO growth. COOKED books. ALL lies.]
===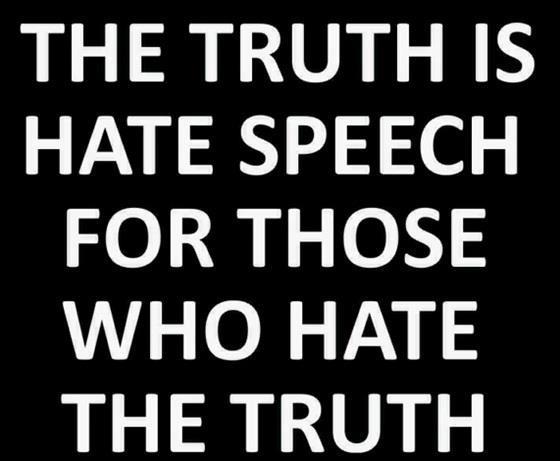 And then there is this: 
Donald Trump compounds dollar's woes
Failure to make progress on economic stimulus package takes toll on currency
[EXCERPTS.]
JULY 27, 2017 by: Dan McCrum
Donald Trump has become the soft-dollar president, with the US currency hitting the lowest level in more than a year on Thursday, measured against a basket of foreign alternatives…
…To attempt to answer the question of where the dollar goes from here requires coming up with an explanation for the drop so far, however, and a few reasons present themselves.
The most obvious might be monetary policy. Thursday's fall followed a statement from the Federal Reserve that suggested the US central bank has been surprised by the continued weakness of inflation. Less need to fight inflation ultimately means less chance of higher bond yields and the capital inflows they attract.
Yet expectations for a third interest rate rise this year are little changed from January, with money market prices implying a roughly 50-50 chance.
Katie Nixon, chief investment officer for Northern Trust Wealth Management, says: "US investors focus on the weakness in the dollar and wonder why, amid a strong economy and a Fed on the move, the greenback is falling..."
[NOTE: The "experts" wonder?!! The "experts" are surprised?!! The answer is simple: LOOK AT THE REAL NUMBERS. Look at REALITY. Look around and LISTEN to what is REALLY going on in the REAL world! "Strong Economy"?!! Wall Street doing "strong" is a mirage! Since George W. Bush with TARP and Bail-Outs, Quantitative Easing, and The Federal Reserve dumping trillions of printed dollars into Wall Street and the big banks Wall Street seems to be strong. But Main Street is another question. Fewer jobs. Lower wages. More people on some type of Welfare…Look! Listen! Reality does NOT begin and end with government and Wall Street!]
=======
LASTLY, THIS SUMS IT UP…
If THIS doesn't scare you…nothing will!!
Total federal debt set to pass $20 trillion, a huge threat to millennials
by Patrice Lee Onwuka | Feb 27, 2017, 8:00 PM
Houston, we have a (bigger) problem.
Although it received little attention, total federal debt will soon surpass an incredible $20 trillion. To put that in perspective, that's larger than the entire economies of China, Japan, and Germany combined. With President Trump's first federal budget expected soon, this should be a call to action to recognize our national debt for the threat it is.
Getting our debt under control will require policymakers to address the primary drivers of it: Social Security, Medicare, and Medicaid. Collectively, these programs consume 71 percent of our entire federal budget, with interest on our debt now costing an estimated $223 billion per year. These programs largely account for the near-quadrupling of our national debt over the last two decades.
To see HOW CLOSE we are to a $20 TRILLION National Debt see THIS.
=======
EPILOGUE.
JAN 17, 2014 @ 07:00 AM 
You Think The Deficit Is Bad? Federal Unfunded Liabilities Exceed $127 Trillion
[EXCERPT.]
…The federal unfunded liabilities are catastrophic for future taxpayers and economic growth. At usdebtclock.org, federal unfunded liabilities are estimated at near $127 trillion, which is roughly $1.1 million per taxpayer and nearly double 2012's total world output…
=======
How dumb are we (I exclude all REAL Conservatives who knew and warned about this)??!!!
We are dumb enough to COMPLAIN, rightfully so, when it was Democrats/Liberals doing this…but cheer it, or mayhaps at worst pooh-pooh it, now when it is a so-called "out-sider, life-long Democrat, faux Republican, and the absolute anti-thesis of ALL REAL Conservatism" and his Liberal, Globalist, Racist Soros-Goldman-Rothchild-Putin  cabal does the same things!!
DT votes/voted for, supports, funds THIS–
VOTED FOR JIMMY CARTER- TWICE
VOTED FOR WALTER MONDALE
VOTED FOR BILL CLINTON- TWICE
VOTED FOR AL GORE
VOTED FOR JOHN KERRY
VOTED FOR CHUCK SCHUMER
VOTED FOR BILL DE BLASIO
VOTED FOR HITLARY CLINTON
VOTED/FUNDED FOR PELOSI
VOTED FOR ANTHONY WEINER
VOTED FOR CHARLIE RANGEL
VOTED/FUNDED FOR MAXINE WATTERS
VOTED/FUNDED FOR BARBARA BOXER
VOTED/FUNDED FOR DIANE FEINSTEIN
VOTED/FUNDED FOR HARRY REID
VOTED FOR/FUNDED OBAMARXIST- TWICE
IS FOR A $15.00 AN HOUR MINIMUM WAGE
IS FOR TRANSGENDERS USING "WHATEVER" BATHROOM/SHOWER THEY WANT
FOR A BAN ON "ASSAULT WEAPONS"
FOR RAISING TAXES ON "THE RICH" (JUST LIKE SANDERS, CLINTON AND OBAMA)
FOR GAY/SAME-SEX "MARRIAGE" (SAID THE COURT HAD RULED AND IT WAS "THE LAW OF THE LAND"…UM, COURTS DO NOT MAKE NOR PASS LAW, CONGRESS DOES)
FOR MASSIVE TARIFFS THAT WILL FURTHER DAMAGE AMERICA'S ECONOMY AND JOBS
IS FUNDED BY GEORGE SOROS, GOLDMAN-SACHS, AND OTHER BANKERS THAT HE PRETENDS TO HATE
HAS SOROS, GOLDMAN-SACHS AND EVEN CLINTON PEOPLE ON HIS STAFF
FUNDS/SUPPORTS PLANNED PARENTHOOD
FUNDS/SUPPORTS CODE PINK
AND IS ENDORSED BY THE KKK AND STORMNFRONT!!!
ALL OF THE ABOVE IS ABSOLUTELY TRUE…
I ISSUE THE CHALLENGE TO EVERY TRUMP-BOT TO SHOW ME HOW:
1) any of that IS Conservative,
2) how YOU can be truly Conservative and support THAT.
In almost a year and a half I've NOT even had ONE person respond to this challenge, let alone to even TRY to refute it.
They can't.
Because THIS THE TRUTH of who DT IS… OH, and HOW is that electing a "Deal Maker/successful Business Man" thing going???
-Rev. Larry Wallenmeyer.