The astute followers of DT's life, views, politics, and crimes KNEW this…AND KNEW it went on much further back than is now beginning to be reported…witness this:
This is the stage some of us have been waiting for: when Trump tacks back to the Left, makes nice with Democrats, and sells out his core supporters.
Those of us who opposed Donald Trump from the beginning have passed beyond the #NeverTrump phase, past the "take what we can get" phase, and even past the cringing embarrassment that he's the leader of our party. Now comes the cackling-maniacal-laughter schadenfreude stage. Yes, that's right. This is so big that we need a really nasty German word to describe it.
This is the stage some of us have been waiting for since the beginning: the stage when Trump tacks back to the Left and makes nice with Democrats—and not just any Democrats, but the worst of the swamp creatures. It's the point where he wrecks every part of the supposed Republican agenda and sells out his core supporters, even as they struggle desperately to convince themselves that it's all a super-smart feint to Make America Great Again.
This phase was inaugurated with Trump's meeting with congressional leaders last week over the debt ceiling, when he sold out congressional Republicans and cozied up with Chuck Schumer and Nancy Pelosi to endorse their proposal to raise the debt ceiling for another three months with no bargaining and no conditions.
Then, to rub salt into the wound, he tweeted—at Pelosi's request—to re-assure illegal immigrants protected under the Obama administration's DACA dispensation that he won't deport them.
Meanwhile, administration officials are hinting that Trump's announcement that he will end the "Dreamer" program in six months unless congressional Republicans come up with a legislative replacement is just a bluff. After all, a big announcement followed by failure to follow through is entirely consistent with the art of the deal as practiced by Trump…
===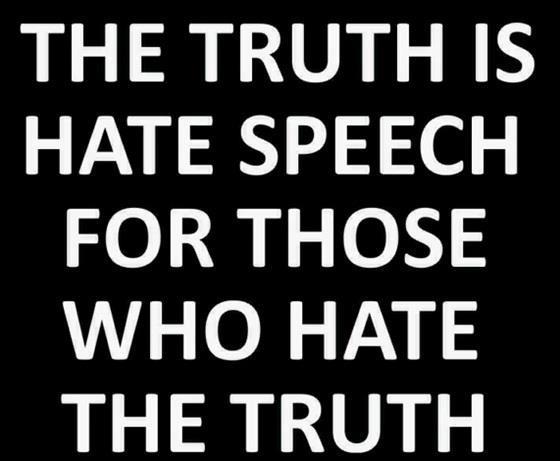 BUT…how far back does DT's ties to Liberal scum actually go?
Let's see:
Trump's donation history shows Democratic favoritism
…Recipients include Senate Majority Leader Harry M. Reid (Nev.), former Pennsylvania governor Edward G. Rendell, and Rahm Emanuel, a former aide to President Obama who received $50,000 from Trump during his recent run to become Chicago's mayor, records show. Many of the contributions have been concentrated in New York, Florida and other states where Trump has substantial real estate and casino interests…
…The Democratic recipients of Trump's donations make up what looks like a Republican enemies list, including former senator Hillary Rodham Clinton(N.Y.), Sen. John F. Kerry (Mass.), Rep. Charles B. Rangel (N.Y.), Sen. Charles E. Schumer (N.Y.) and the late liberal lion Edward M. Kennedy (Mass.).
The biggest recipient of all has been the Democratic Senate Campaign Committee of New York, which has taken in more than $125,000 from Trump and his companies. Overall, Trump has given nearly $600,000 to New York state campaigns, with more than two-thirds going to Democrats…
…"Everyone's Democratic," he told Fox News in an interview about his potential candidacy. "So what am I going to do — contribute to Republicans? One thing: I'm not stupid. Am I going to contribute to Republicans for my whole life when they get heat when they run against some Democrat and the most they can get is 1 percent of the vote?"
His Democratic generosity is hardly confined to New York, however. Trump has given more than $250,000 to federal candidates and campaigns, including more than $100,000 to the party's House and Senate campaign committees. He donated $10,400 to Reid, including for his 2010 battle with Sharron Angle, the GOP nominee and tea party favorite…
DT DOES fund LIBERAL/R.I.N.O. Repubs:
While favoring Democrats, Trump has donated more than $600,000 to Republicans as well, including Sen. John McCain (Ariz.), the party's 2008 presidential nominee, whom Trump first supported in 1998…
…One of Trump's biggest Democratic beneficiaries was Rendell, who received $32,000 from the mogul during his 2002 primary and general election campaigns to become Pennsylvania's governor. Rendell, who favors abortion rights, was challenged in the Democratic primary by Bob Casey Jr., who opposes abortion.
When he considered a run for president in 2000 as a Reform Party candidate, Trump said he supported abortion rights. …
…Trump donated $50,000 to Chicago Mayor Rahm Emanuel in 2010, as well as over $25,000 more to other Cook County Democrats, among other donations that he's made on the local level. (Trump has made his presence known in the Windy City.)
=======
THE LIST OF WHO/WHAT DT SUPPORTS, FUNDS, AND VOTED FOR:
Donald Trump votes/voted for, supports, funds THIS–
VOTED FOR JIMMY CARTER- TWICE
VOTED FOR WALTER MONDALE
VOTED FOR BILL CLINTON- TWICE
VOTED FOR AL GORE
VOTED FOR JOHN KERRY
VOTED FOR CHUCK SCHUMER
VOTED FOR BILL DE BLASIO
VOTED FOR HITLARY CLINTON
VOTED/FUNDED FOR PELOSI
VOTED FOR ANTHONY WEINER
VOTED FOR CHARLIE RANGEL
VOTED/FUNDED FOR MAXINE WATTERS
VOTED/FUNDED FOR BARBARA BOXER
VOTED/FUNDED FOR DIANE FEINSTEIN
VOTED/FUNDED FOR HARRY REID
VOTED FOR/FUNDED OBAMARXIST- TWICE
IS FOR A $15.00 AN HOUR MINIMUM WAGE
IS FOR TRANSGENDERS USING "WHATEVER" BATHROOM/SHOWER THEY WANT
FOR A BAN ON "ASSAULT WEAPONS"
FOR RAISING TAXES ON "THE RICH" (JUST LIKE SANDERS, CLINTON AND OBAMA)
FOR GAY/SAME-SEX "MARRIAGE" (SAID THE COURT HAD RULED AND IT WAS "THE LAW OF THE LAND"…UM, COURTS DO NOT MAKE NOR PASS LAW, CONGRESS DOES)
FOR MASSIVE TARIFFS THAT WILL FURTHER DAMAGE AMERICA'S ECONOMY AND JOBS
IS FUNDED BY GEORGE SOROS, GOLDMAN-SACHS, AND OTHER BANKERS THAT HE PRETENDS TO HATE
HAS SOROS, GOLDMAN-SACHS AND EVEN CLINTON PEOPLE ON HIS STAFF
FUNDS/SUPPORTS PLANNED PARENTHOOD
FUNDS/SUPPORTS CODE PINK
AND IS ENDORSED BY THE KKK AND STORMNFRONT!!!
ALL OF THE ABOVE IS ABSOLUTELY TRUE…
I ISSUE THE CHALLENGE TO EVERY TRUMP-BOT TO SHOW ME HOW:
1) any of that IS Conservative,
2) how YOU can be truly Conservative and support THAT.
 -Rev. Larry Wallenmeyer.