Peering Into The Dark Heart Of What Is Now America… 
Unhinged and Desperate #TrumpCult45 supporters are in "Hyper-Defend-N-Deflect" mode as has never been witnessed before with any other America politician, let alone the Highest office, the presidency. I had one "not-attached-to-reality" #CultDT worshipper send me a video of Trump 'playing nice" with 

selected

representatives from groups of people he DAILY insults and berrates…one pic was a pic like above of DT holding a child, a blonde haired, blue eyed GIRL (Hmmm, Who else was BIG on the blonde haired, blued eyed race???) I did some research, (did NOT watch the Goebbels-esque, propaganda video) and, lo and behold, the blonde haired, blue eyed GIRL Trump was holding was HIS OWN DAUGHTER TIFFANY!! To quote Archie Bunker "Whoopty-DOO! He held his own daughter!" The pic they used is this one here:

The (desperate) caption sent with the video read thusly, word-for-word:

This is the side of Trump that the media ignores. This is the real Donald Trump. His actions show that he is not racist, sexist, or homophobic. He is not motivated by greed; he's genuine. And he is generous even when no one's looking. That's my president.
The video snippets that are edited together to (force) make DT look human and humane were Trump "playing nice" with Ben Carson (who Trump has insulted repeatedly), others from his family and close friends, and UNLIKE the the (lying) caption said: DT KNEW cameras were rolling and put on a act, albeit a D-string act, to appear as good as he could.
What was my response you ask?
THIS:
My research, study, and observations of Trump since the '80's has led me to conclude that Trump is:

1. NOT a Conservative. he called Reagan a CON MAN, says Bill Clinton was a great President, said Hillary was a good Secretary of State AFTER Benghazi. Trump VOTED FOR, FUNDS/FUNDED, AND SUPPORTS: CARTER, MONDALE, CLINTON 2'X'S, AL GORE, JOHN KERRY, OBAMA 2'X'S, HILLARY, SCHUMER, BILL DE BLASIO (AN OPEN SOCIALIST), PELOSI, WATERS, REID, RANGEL, PLANNED PARENTHOOD, CODE-PINK…and ONLY supported/supports and voted for LIBERAL/R.I.N.O. GOP, like McCain, McConnell, Boehner, Snowe…

2. Trump is NOT a Christian. Trump has said he has NOT done anything he needs to repent of or ask forgiveness for. YET he admits to committing serial adultery, assaulting women, grabbing them by the p*ssy, fondling and molesting them. He is a cheat at business as well, and in bed with Putin and The Russian Mob since the 1980's. He curses, brags, has a short fuse to a bad temper, he drinks, and promotes gambling. ALL of which DT says he has never repented of, and does NOT need to repent of!!

3. Trump is a con, fraud, liar, and a typical NY Liberal. I want ONLY a REAL Biblical Christian who is also a REAL Constitutional-Conservative. Trump is neither. Trump is NOT "God's man", NOR is he the "savior" of America.

UNLESS America REPENTS as a nation we only have around 3-5 years before we are no different than Cuba, Venezuela, or N. Korea…OR we're nuked.

Btw, Hitler had pictures with dogs and children as well.

And Hitler liked dogs too, albeit, GERMAN SHEPHERDS:

Oh, DT also held Ivanaka on his lap…what a cute couple…
"Well, YOU said that America's Founders warned about these type of immoral, undisciplined, unhinged, despotic leaders, where's the proof of that?"
HERE: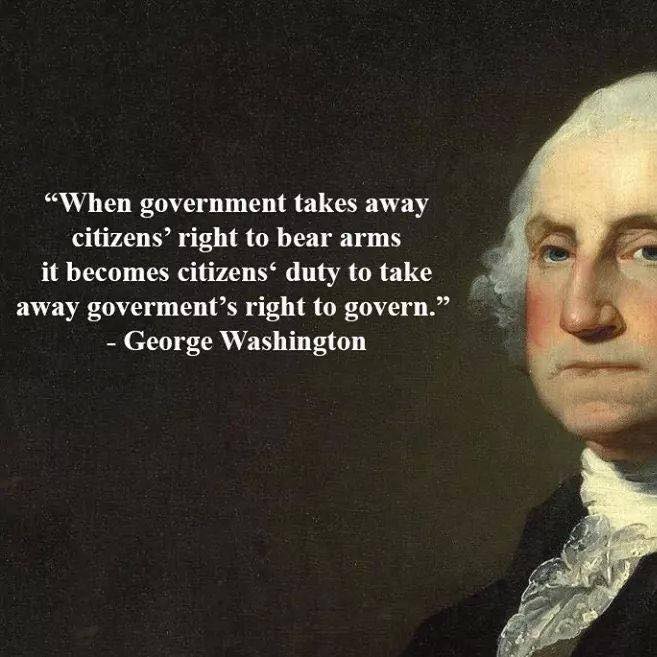 THOUGH NOT A FOUNDING FATHER CALVIN COOLIDGE IS STILL 100% CORRECT BY ESPOUSING THEIR VIEWS AND PRINCIPLES.
AND, LASTLY, A WARNING FROM ANOTHER WHO WAS NOT A FOUNDING FATHER, NOR EVEN AN AMERICAN, BUT WAS A FRIEND OF LIBERTY AND AMERICA:
 
LESSONS WE SHOULD HAVE ALREADY LEARNED:
An excellent Constitution/Bill of Rights within the context of The Declaration of Independence AND The Federalist Papers is of NO value to a people who lack morals, virtue, and are unlearned in their God-given Rights and Liberties,
An excellent Constitution/Bill of Rights within the context of The Declaration of Independence AND The Federalist Papers is of NO value to a people who ELECT as leaders men and women of NO morals, virtue, and are unlearned in their God-given Rights and Liberties,
The Founders saw AND held to the war-fought, blood-bought view that there is NO "reason" to EVER disarm the law-abiding, LEGAL CITIZENRY,
That as America became LESS virtuous it would ALSO become LESS FREE,
AND, when we as legal Citizens begin to disregard all of History's Lessons WE DESERVE THE TYRANNY THAT ENSUES.
INSTEAD OF LEARNING FROM HISTORY WE DO, AND HAVE THIS:
Trump Just Attacked A 'Deplorable' On Twitter After Misreading His Tweet
Instead of chomping at the bit to insult the citizens of the country he "leads," Trump should probably take care to at least read what he's responding to. Or, better yet, he should put his phone down and learn to govern. With zero major legislative accomplishments to boast of, dismal approval ratings, and a wave a Democratic candidates primed to pick off Republicans in the 2018 midterms, the clock is ticking.
=====
To my long, studied observation America has crossed the point of NO return. There is NO peaceful way to restore America back to her God-given, Constitutionally-codified Rights and Liberties.
Voting will NOT save America.
Petitions/petitioning will NOT save America.
Protests and Protesting will NOT save America.
Boycotts and picketing will NOT save America.
ONLY SECESSION AND/OR NULLIFICATION could save America, and then ONLY with the Divine intervention of The Lord God of Heaven and Earth HIMSELF….and UNLESS WE REPENT that WONT happen.
I pray I am wrong. It could be that God Divinely intervenes without secession nor nullification…but GOD wont intervene apart from repentance.
And, again, I do not see America doing that.
 -Rev. Larry Wallenmeyer