THAT is but ONE wicked aspect of who and what Trump is.
There are some who have followed me and read my posts who are about to be surprised, maybe even shocked by the following statement:
I've held back.
Using restraint I always spoke The Truth, always backed it with facts, evidence, and witnesses…BUT due to discretion I softened what and HOW I said it a LOT.
NO MORE.
[NOTE: This is quite a long read. You may want to put on a pot of coffee and cut out an hour for reading this. BUT IF you criticise this WITHOUT reading it ALL I will NOT talk to you about ONE point. I have spent years studying The Bible, studying history, praying, researching, and observing…do NOT offer one iota of disagreement IF you have NOT read the entirety of this article.] 
The above Scripture IS an spot-on depiction of who and what Trump is, as are the following Scriptures:
Let's read that again:
Proverbs 6:12-19
12 A naughty person, a wicked man, walketh with a froward mouth.
13 He winketh with his eyes, he speaketh with his feet, he teacheth with his fingers;
14 Frowardness is in his heart, he deviseth mischief continually; he soweth discord.
15 Therefore shall his calamity come suddenly; suddenly shall he be broken without remedy.
16 These six things doth the Lord hate: yea, seven are an abomination unto him:
17 A proud look, a lying tongue, and hands that shed innocent blood,
18 An heart that deviseth wicked imaginations, feet that be swift in running to mischief,
19 A false witness that speaketh lies, and he that soweth discord among brethren.
THAT IS TRUMP.
FIRST, LET ME SPEAK TO THOSE WHO CLAIM CHRISTIAN AND SUPPORT TRUMP…
IF you claim to be a Christian QUIT EXCUSING SIN!
ONLY those who claim to be "Christian" but are either weak, cold, backslid or hypocrites/liars excuse sin.
The Sins of Trump that YOU HAVE EXCUSED:
The Profanity President: Trump's Four-Letter Vocabulary
SOURCE .
***WARNING! TRUMP'S GRAPHIC PROFANITY IS REPORTED BELOW!! I CLEAN UP AS MUCH AS I CAN WITHOUT RUINING THE LINKS TO THE SOURCES.***
In modern times, presidents have rarely been church mice afraid of a little salty language. But President Trump has grown increasingly willing in recent months to say in public what most of his predecessors tried to keep behind closed doors.
His is the profanity presidency, full of four-letter denunciations of his enemies and earthy dismissals of allegations lodged against him. At rallies and in interviews, on Twitter and in formal speeches, he relishes the bad-boy language of a shock jock, just one more way of gleefully provoking the political establishment bothered by his norm-shattering ways.
In a single speech on Friday alone, he managed to throw out a "hell," an "ass" and a couple of "bullsh*ts" for good measure. In the course of just one rally in Panama City Beach, Fla., earlier this month, he tossed out 10 "hells," three "damns" and a "crap." The audiences did not seem to mind. They cheered and whooped and applauded…
…Martha Joynt Kumar, a longtime scholar of presidential communication, said gritty language was part of the show put on by Mr. Trump, the onetime reality television entertainer, for his fans.
"He knows they like him to use words that lie over the edge of the traditional boundary of presidential decorum," she said. "His controversial word choices are an aspect of his role as the disrupter he promised his constituents he would be."
But critics say the vulgarity comes at a cost. "No one has debased the civil discourse in this country more than President Trump, and the president really does set the tone in the country," said Representative Adam B. Schiff, Democrat of California. "We see it reflected in our offices by the hateful, belligerent, obscene and violent calls that we get now that we didn't used to get."
Mr. Schiff has experienced it personally when Mr. Trump turned his name into a profanity last fall by nicknaming him "little Adam Schitt." …
…if anything, Mr. Trump is growing more comfortable with crudeness. He used the word "bullsh*t" in public just once in his first two years in office, according to the Factba.se database that tracks his speeches, but on four occasions in the last three months.
Never has any president pushed the boundaries of language as far as Mr. Trump. He had a foul mouth long before politics, of course, but he seemed to try, however fitfully, to clean it up for a while when he set his sights on the White House. Still, he could not resist at times. At one rally during his 2016 campaign, he quoted a supporter calling a Republican rival, Senator Ted Cruz of Texas, a "pussy."
Once taking office, he tried, at least, to keep it private, but he was uninhibited when the cameras were not on. After the special counsel, Robert S. Mueller III, was appointed, he told aides, "I'm fucked." Speaking with lawmakers, he called African nations "shithole countries."…
…Any restraint Mr. Trump may have sought to exhibit early in his term seems to have eroded in recent months. In a January interview with The Times, he boasted that he had "beat the shit out of" Republican rivals in 2016. A month later, he told the Conservative Political Action Conference that his enemies were trying to take him out "with bullshit," a word he then took up with vigor.
A few weeks later, he told a rally in Grand Rapids, Mich., that Democrats were peddling it (BS). In April, he used it (BS) to describe some statements in the special counsel report.
By the time the president took the stage before the National Association of Realtors in Washington on Friday, he was in a feisty mood.
He recalled that a consultant tried to make work for himself by identifying environmental concerns on a property Mr. Trump wanted to develop. "I fired his ass so fast," the president recalled…
…[Trump] went after one of his favorite targets — journalists — claiming that recent reports of infighting within his national security team were made up. "There is no source," he said. "The person doesn't exist. The person's not alive. It's bullsh*t, O.K.? It's bullsh*t."
Trump described his attempt to seduce a married woman and indicated he might start kissing a woman that he and Bush were about to meet. He added, "I don't even wait. And when you're a star, they let you do it. You can do anything. Grab them by the pussy. You can do anything."
In the video, Trump tells Billy Bush about a failed attempt to seduce Nancy O'Dell, who was Bush's co-host at the time (circa 2005) of the recording:[9]
I moved on her, and I failed. I'll admit it.

I did try and f*ck her. She was married.

And I moved on her very heavily. In fact, I took her out furniture shopping. She wanted to get some furniture. I said, "I'll show you where they have some nice furniture." I took her out furniture—I moved on her like a b*tch. But I couldn't get there. And she was married. Then all of a sudden I see her, she's now got the big phony tits and everything. She's totally changed her look.[3]
Later, referring to Arianne Zucker (whom they were waiting to meet), Trump says:
I better use some Tic Tacs just in case I start kissing her. You know I'm automatically attracted to beautiful—I just start kissing them. It's like a magnet. Just kiss. I don't even wait. And when you're a star, they let you do it. You can do anything. Grab 'em by the p*ssy. You can do anything.[3]
Trump called out by

some

Christians for using 'Lord's name in vain' at fiery NC rally
SOURCE .
The controversial "send her back" crowd chant at President Donald Trump's North Carolina rally may have gotten all the headlines, but some Christians are grumbling over something most of the media completely ignored.
Trump cursed, and it was not just a few vulgarities. He took the Lord's name in vain.
Twice…
…Among the two instances Trump used the term, according to RawStory, was an anecdote the president told of a meeting with a disliked business competitor who Trump says admitted to prospering under the Trump administration.
"If you don't support me, you are going to be so Godd*mn poor, you are not going to believe it'," Trump quoted himself telling the man.
The president used "godd*mn" a second time in a reference to how hard the nation's armed forces might strike Iran, should it come to a military conflict.
NOTE:

ONLY some

"Christians" were offended by Trump's taking the name of The Lord in vain!!
ALL REAL Christians were, and ARE offended by Trump's taking OUR Lord and Saviour's name in vain! ONLY phony hypocrites are ok with it! And secondly, apparently even the ones who took issue with Trump's taking The Lord's Name in vain were NOT bothered in the least by ALL the other documented instances of profanity and perversion from this vile creature!
THAT IS TRUMP! THAT IS WHO AND WHAT TRUMP IS!
And the corruption is seen elsewhere in Trump:
The 25 women who have accused Trump of sexual misconduct
SOURCE .
At least 25 women have accused President Donald Trump of sexual misconduct since the 1970s.
Renewed attention has been brought to the allegations amid the #MeToo movement and a national conversation concerning sexual misconduct.
Trump has repeatedly denied the accusations, denouncing his accusers as "liars."
In June 2019, columnist E. Jean Carroll accused President Donald Trump of sexually assaulting her in a Bergdorf Goodman dressing room the mid-1990s.
==============
President Trump has made 12,019 false or misleading claims over 928 days
SOURCE .
Trump crossed the 10,000 mark on April 26, and he has been averaging about 20 fishy claims a day since then. From the start of his presidency, he has averaged about 13 such claims a day.
============
NOTE: "Misleading", "false", "inccorrect", "made-up" are soft-soap ways of saying Trump IS a Sociopathic, psychopathic LIAR.
==============
I guarantee that if Trump had ran as the Democrat, NY Liberal he REALLY IS, instead of PRETENDING to be a Christian and a Conservative all these phony-baloney, so-called Christians would have FROM THE START been denouncing him! 
The reason they don't do so is HYPOCRISY! They are bribed, blackmailed, or bullied into supporting a raving, profane, perverted ANTI-CHRIST!

Or worse, THEY WILLINGLY AGREE WITH TRUMP. 
=========
But wasn't Trump led to The Lord Jesus Christ early in his run for office?
NO.
The person that (so-called) led Trump to Christian faith is a prosperity "gospel", heretic named Paula White.
WHO IS PAULA WHITE?
1. Part of the controversy surrounding White, and perhaps why she appealed to Trump, is because she teaches "prosperity gospel", which holds that faith and donations to religious causes will boost adherents' financial wellbeing as well as their spiritual health. As recently as last year, White encouraged members of her congregation to send their first month's salary to her ministry to enjoy God's blessings. (!!!WHAT?!!!) White is now married [3rd marriage; not counting her affairs.] to Jonathan Cain, the keyboardist from the rock band Journey, and the two often travel together, including to DC to see the president. 
2. While living in Maryland in 1984, she converted to Christianity at the Damascus Church of God. She later claimed to have received a vision from God shortly after her conversion: "When I was just eighteen years old, the Lord gave me a vision that every time I opened my mouth and declared the Word of the Lord, there was a manifestation of His Spirit where people were either healed, delivered, or saved. When I shut my mouth, they fell off into utter darkness and God spoke to me and said 'I called you to preach the gospel.'"[10]
3. Southern Baptist theologian and ethicist Russell D. Moore said that "Paula White is a charlatan and recognized as a heretic by every orthodox Christian, of whatever tribe."[53] Michael Horton, a professor of theology at Westminster Seminary California, wrote in early January 2017 that White represented a heretical movement and that her then-upcoming address at President Trump's inauguration was helping to introduce heresy into mainstream public life. Horton addressed White's alleged denial of the Trinity and the prosperity gospel's position that Christ died on the cross not for the forgiveness of humankind but to rescue people from financial hardship.[53]
4. Connor Gaffey has drawn attention to a 2007 televised event at which White stated, "Anyone who tells you to deny yourself is from Satan." Gaffey contrasts that with Jesus' words in the Gospel of Matthew: "Whoever wants to be my disciple must deny themselves and take up their cross and follow me."[38]
5. Adulterous relationship with (married) Benny Hinn; In 2010 White's relationship with married televangelist Benny Hinn gave rise to controversy after being photographed leaving a hotel in Rome holding hands. Hinn said "A friendship did develop" though "the relationship is over." Both denied an affair.[62][63][64]  
IF it was "innocent" WHY were they sharing a hotel room when he was MARRIED? WHY leave the hotel room HOLDING HANDS? WHY say "it's over" IF it was truly innocent? They were caught- but refused to confess and repent.
=======================
But doesn't Trump have a personal, evangelical Christian minister pray with him daily? Um, not really…unless you count another blasphemous heretic as "an evangelical Christian minister"…
I was heartened the other day when I read that the President of the United States took time out of his busy schedule to allow an "Evangelical Minister" to lay hands on Him and pray. He needs prayer, and the support of the evangelical church, as much as possible.
But then my joy turned to angst when I read further, that the "evangelical minister" who prayed for Trump, was in fact a spiritually dangerous counterfeit, a purveyor of false doctrine and gnostic, experience based spirituality named Rodney Howard Browne.
I shouldn't have been surprised because one of the President's closest Spiritual advisor, is  a televangelist and Word of Faith heresy  proponent Paula White who is of the same heretical ilk as Rodney Howard Browne.
In short Rodney Howard Browne is the Father of the so called "Laughing Revival" of mysticism and Spiritual Drunkenness which led directly to the disastrously destructive "Toronto Blessing" which spread through Pentecostal, Charismatic and Even evangelical churches in the late 1990's spreading heresy, false doctrine, mystical experience, deception and delusion throughout the world.
Howard Browne is famous for calling himself the "Holy Ghost Bartender" and inducing people into states of Spiritual Drunkenness, and has destroyed much of what was left of the sense of the true Fear of God in many, many Pentecostal, Charismatic churches. I consider him a minister of Judgment and part of the Strong, God sent Delusion.
Who Is Rodney Howard Browne?
He was born into a Pentecostal home, an atmosphere that was bathed in prayer. By his own testimony, he was saved at the age of five and baptized in the Holy Spirit at age eight. Both at home and in the Pentecostal church he attended, he testifies of
"continually [seeing] supernatural manifestations."2
His own "baptism of fire" occurred in 1979, while he was still a teenager. Here is how he tells it.
I knew that there was more, much more…In July of 1979, I cried out to God in sheer desperation. I wanted Him to manifest Himself to me and in me. I was hungry…As I prayed that day, I told the Lord, "Either you come down here and touch me, or I am going to come up there and touch you." I was desperate. I must have called out to God for about 20 minutes that day. Suddenly, the fire of God fell on me. It started on my head and went right down to my feet. His power burned in my body and stayed like that for three whole days…I was really praying, "Lord, I am too young to die." In the fourth day, I am not praying, "O Lord send your glory," I am praying, "Please lift it off me so that I can bear it." I was plugged into heaven's electric light supply…my desire has been to go and plug other people in. My whole body was on fire…Out of my belly began to flow a river of living water. I began to laugh uncontrollably and then I began to weep and then speak with tongues. I was so intoxicated on the wine of the Holy Ghost that I was beside myself…Because of that encounter with the Lord, my life was radically changed from that day on.3
Rodney Howard Browne proceeds in the book to relate changes in his ministry after that anointing with fire, while preaching in a Methodist church. I'll let him tell it in his own humorous way.
We were preaching in a Methodist church. I was back in the vestibule—which is a holy name for a plain old office—preparing for service. One of the young ladies came into the office and asked me to pray for her because she was in terrible pain…I got my hand halfway to her head, almost like a gunslinger would draw a gun out of a holster, and point it at his opponent. Suddenly, unexpectedly, it felt like my finger tips came off. I felt a full volume of anointing flow out of my hand. The only way I can explain it is to liken it to a fireman holding a fire hose with a full volume of water flowing out of it. The anointing went right into her. It looked like someone had hit her in the head with an invisible baseball bat and she fell to the floor…4
On and on it goes.
Notice the sensuality of the testimony, though. The fire of God courses through his body, it shoots out of his fingers, like a gun, she gets hit by an invisible bat! The concept behind the word sensual is not always referring to "sexual." Sensual refers to the things pertaining to the five physical senses. Rodney Howard Browne has a very sensual ministry. The promise is held out that you are going to be touched by God, you're going to feel God, you'll even get drunk on the new wine! You'll laugh, stagger, get stuck to the floor, and generally have an all out good time! It's "fun" going to these meetings!
Back to Who is Rodney Howard Browne?
In 1987, Rodney Howard Browne left his native South Africa to come to the
United States, on a "word from God." By that time, he had already pioneered a church, pastored for a time and been on the pastoral staff of Ray McCauley's Rhema Bible Church in Johannesburg. Upon arriving in America, he commenced an itinerant ministry.
It was at a series of meetings in Albany, New York in 1989 that the unusual manifestations had begun to take place. It began to occur at a time when both he and his wife were hungry for God to move. As he was preaching at a morning meeting, he said a cloud filled the room, visible to others, but not to him. He could feel it, though. People began falling out of their seats as he preached.
While I was preaching, the power of God began to fall. Many people began to fall out of their seats. It looked like someone was shooting them and in some places whole rows at a time would go down. They were laughing and crying and falling all over the place and looked like drunken people.5
Rodney Howard Browne became an internationally prominent revivalist after a Spring, 1993 meeting at an Assembly of God church in Lakeland, Florida, the Carpenter's Home Church. He was scheduled for one week, but the meeting lasted four! People who heard about it flew in from as far away as Africa, Great Britain and Argentina. What made the difference in this revival meeting? According to Charisma Magazine,
The difference was the laughter. No matter what Howard Browne did or said, hundreds who attended the daily sessions always ended up on the sanctuary floor in helpless laughter. When the services were broadcast on radio, more curious seekers showed up to join the fun.6
…
In Conclusion
I suppose I could go on and on, "building a case," about my reservations of the ministry of Rodney Howard Browne, but why? After all of the above, if you don't have serious problems, you are also a victim of the continuous conditioning that has taken place. Keep in mind that it was a transference of his "anointing" into Randy Clark who brought "it" to Toronto, that "birthed" the Toronto Blessing. I hope that I have brought some clarity to the issue. This is not about personality, it's about truth. Can you see Jesus or the apostles even remotely promoting anything like this? I think not.
Is Rodney Howard Browne correct when he dismisses his critics by saying things like,
RHB-Now some would say, "I don't believe it," that's fine, those people that don't want to believe it, they probably wouldn't believe anything. They probably wouldn't believe the Bible…16
On the contrary, I don't buy this, and I believe in the Bible! I also believe in the present activity of the Holy Spirit. I consider myself to be spirit filled and have seen many "signs, wonders, and gifts of the Holy Ghost" over the years in my ministry as well as in many other fellow ministers. We have witnessed the casting out of devils, healing of the sick, and powerful life transformations, all to confirm the preaching of the gospel! So don't dismiss me as an unbelieving, religious dead head!
I want to close this chapter by encouraging you to hold fast to that which is good. We know that certain men have crept in unawares, but that doesn't mean that we have to throw out the validity of supernatural workings of God. The Pentecostal experience is needed now more than ever, God's people do need a fresh baptism in the Holy Ghost, to witness afresh to this sin-sick generation.
====================================
According to another hypocritical sell-out, Ralph Reed-

Christians 'have a moral obligation to enthusiastically back' Trump in 2020, according to prominent evangelical
SOURCE .
ADD JERRY FALWELL, JR., ROBERT JEFFRESS, FRANKLIN GRAHAM, JAMES DOBSON…
Isn't judging wrong?
2. Matthew 7:1 "Judge not, that you be not judged." This passage is abused among the haters of Christianity. It's not used to teach us to guard against being hypocritical, as Jesus intended it to be used, but used to silence anyone who would espouse any godly standard above that of being a dog. Jesus isn't giving a blanket statement for not judging, but given a lesson on how to judge rightly.
I like what Paul Washer said concerning this verse: "People always tell me, 'Judge not, lest ye be judged.' I reply, 'Twist not Scripture, lest ye be like Satan.'"
ALSO SEE HERE , HERE , AND HERE .
A text taken out of context, becomes a pretext

Many Christians today just take one verse out of the Bible without even poring over its whole context – and at times not going through the whole story. This practice is tantamount to isolating the taken text from its co-text. It's imperative for readers to read the whole chapter and the succeeding verses – not just one verse – for us to get what the Bible really wants to convey to us.
Matthew 7: 1-5 says;
(1) Judge not, that you be not judged. (2) For with what judgment you judge, you shall be judged: and with what measure you mete, it shall be measured to you again. (3) And why behold you the mote that is in your brother's eye, but consider not the beam that is in your own eye? (4) or how will you say to your brother, Let me pull out the mote out of your eye; and, behold, a beam is in your own eye? (5)You hypocrite, first cast out the beam out of your own eye; and then shall you see clearly to cast out the mote out of your brother's eye.
In verse 5, we can clearly see that the Bible is actually teaching us not 'not to judge' – but 'how to judge righteously'. It says that, for us not to be called hypocrites, we must cast out first the beam that is in our own eye before we cast the mote out of our brother's eye. So you see, it's fairly easy for Christians to take this out of context – most especially if their intentions were to be in a safe side by not pointing at a brother's smudge. To stay silent about a brother or a sister engaging in fornication or adultery because you too are 'not sin-less' is ignorance of the Word – but staying silent about the same because you yourself are a fugitive murderer is another thing. The Bible actually encourages believers to judge – but rather in a righteous manner – it's just that we should be very careful when judging others. It tells us that we should not judge them if we ourselves are of the same league as them – and that is sheer hypocrisy.
==========================
But NOT every Christian (or, at least, religious) leader has sold out like Judas for their 30 pieces of silver-
Christians in

Support

of the Impeachment Inquiry
SOURCE .
As Christians in the United States of America, we join together as people of faith to express our conviction that an impeachment inquiry is necessary to reveal the truth, hold President Donald J. Trump and other public officials accountable, and bolster democracy in the United States. We welcome the light of truth, honesty, and transparency that this moment affords our country, whatever may be revealed. We call for an open inquiry that shines light on this administration's dealings behind closed doors and petition people of faith and integrity to join us in calling forth this light. 
"I am the light of the world. Whoever follows me will never walk in darkness, but will have the light of life," Jesus said (John 8:12). Jesus' words and ministry highlight the connection between truth and the well-being of the poor, the sick, the immigrant, the imprisoned, and the earth. Likewise, we who follow Jesus must make visible that any President's violation of his oath of office would harm the most vulnerable among us.
The current impeachment inquiry is focused specifically on whether President Trump solicited help from a foreign government in his 2020 re-election campaign, buried evidence of that solicitation, and then attacked the whistleblowers and Congressional representatives who brought evidence to light. The constitutional process that gives the U.S. Congress power to investigate and try a sitting President is needed in this moment, because none of us can know the full truth apart from this process. But we have already seen enough to know that the accusations are both serious and credible.
While President Trump claims there is an evangelical revival supporting him, we know there is also a revival of people of faith whose commitment to truth remains strong and vigilant. We are Christians who resolutely affirm Jesus' teachings of justice, love, and equality — echoed in the basic values at the heart of our democracy. This is not a matter of partisanship, but of deepest principle. 
For the sake of our nation's integrity and the most vulnerable in our society, we call on fellow Christians to support the current impeachment inquiry. Now is the time to shine the light of truth. Please join us in praying that the truth will be revealed and set us all free.
Dr. Efrain Agosto, New York Theological Seminary
Dr. Neomi De Anda, University of Dayton
Rev. Amanda Hambrick Ashcraft, Middle Collegiate Church
Dr. Brian Bantum, Garrett-Evangelical Theological Seminary
Rev. Dr. William Barber, II, Repairers of the Breach
Rev. Jennifer Barrows, Retired, Episcopal Diocese of Albany
Dr. Nancy E. Bedford, Garrett-Evangelical Theological Seminary
Rev. Dr. Moses Biney, New York Theological Seminary
Rev. Traci D. Blackmon, United Church of Christ
Rev. Dr. Chloe Breyer, St. Philip's Episcopal Church
Daryle E. Brown, Trinity United Church of Christ
Rev. Micah Bucey, Judson Memorial Church
Rev. Jennifer Butler, Faith in Public Life
Sister Simone Campbell (SSS), NETWORK Lobby for Catholic Social Justice
Rev. Dr. Tony Campolo, Eastern University
Rosemary P. Carbine, Whittier College
Dr. Amy Carr, Western Illinois University
Rev. Dr. J. Kameron Carter, University of Indiana
Rev. Dr. Noel Castellanos, Camino Alliance
Shane Claiborne, Red Letter Christians
Rev. Dan Clark, Faith in Public Life Ohio
Rev. Peggy Clarke, Community Church of New York
Rev. Sharon Codner-Walker, Stuyvesant Heights Christian Church
Dr. Stephen Cooper, Franklin & Marshall College
Rev. Dr. Benjamin L. Corey, Public Theologian
Rev. Angie Cox, Broad Street United Methodist Church
Rev. Dr. Chuck Currie, Pacific University
Amy Dalton, Center and Library for the Bible and Social Justice
Rev. Fred Davie, Union Theological Seminary
Dr. Teresa Delgado, Iona College
Rev. Kaji S. Dousa, Park Avenue Christian Church
Rev. Dr. Gary Dorrien, Union Theological Seminary
Rev. Gordon Duggins, Retired, Episcopal Diocese of New York
Rev. Dr. Stacey Edwards-Dunn, Trinity United Church of Christ
Rev. Nathan Empsall, Faithful America
Dr. Wendy Farley, San Francisco Theological Seminary
Rev. Dr. Nancy Fields, New York Theological Seminary
Rev Dr. Yvette A. Flunder, The Fellowship of Affirming Ministry
Rev. Susan Fortunato, Christ Episcopal Church
Rev. Dr. Mary Foulke, St. Mary's Episcopal Church
Rev. Dr. Mary Fulkerson, Duke Divinity School
Rev. Dr. Oscar Garcia-Johnson, Fuller Theological Seminary
Rev. Joel A. Gibson, The Micah Institute
Rev. Dr. Jeff Golliher, St. John's Episcopal Church
Rev. Guthrie Graves-Fitzsimmons, The Resistance Prays
Rev. Dr. Gwendolyn Hadley, Hall Christ Temple United Baptist Church
Lisa Sharon Harper, FreedomRoad.us
Prof. Dr. Christine Helmer, Northwestern University
Rev. Dr. Peter Goodwin Heltzel, New York Theological Seminary
Rev. Dr. Katharine Henderson, Auburn Seminary
Rev. Dr. Robyn Henderson-Espinoza, Activist Theology Project
Rev. Susan E. Hill, Church of the Holy Apostles
Rev. Stephen C. Holton, St. Phillips Episcopal Church
Rev. Dr. Chaz Howard, University of Pennsylvania
Dr. David H. Jensen, Austin Presbyterian Theological Seminary
Dr. Russell Jeung, San Francisco State University
Bishop J. Alfred Johnson, United Methodist Church
Rev. Stephanie Kendell, Park Avenue Christian Church
Kathy Khang, Author
Rev. Dr. Earl Kooperkamp, Church of the Good Shepherd
Rev. Posey Krakowsky, Church of the Ascension
Rev. Melissa Lamkin, Trinity School
Rev. Dr. Insook Lee, New York Theological Seminary
Britney Winn Lee, Red Letter Christians
Rev. Dr. Jacqui Lewis, Middle Collegiate Church
Rev. Dr. Pamela R. Lightsey, Meadville Lombard Theological School
Rev. John Liotti, Able Works
Rev. Dr. Wanda Lundy, New York Theological Seminary
Rev. Dr. C. Vernon Mason, New York Theological Seminary
Rev. Elizabeth G. Maxwell, Church of the Ascension
Dr. Joy Ann McDougall, Emory University
Rev. Richard McKeon, The Episcopal Church of the Messiah
Brian McLaren, Author
Rev. Rochelle Michael, Trinity United Church of Christ
Rev. Brian Moll, Rescue Alliance
Rev. Dr. Otis Moss, III, Trinity United Church of Christ
Rev. Weldon D. Nisly, Retired, Christian Peacemaker Teams – Iraqi & Kurdistan Team
Rev. Sam Owen, Haitian Congregation of the Good Samaritan Episcopal Church
Doug Pagitt, Vote Common Good
John Pavlovitz, Pastor and Author
Dr. James W. Perkinson, Ecumenical Theological Seminary
Rev. Benjamin Perry, Union Theological Seminary
Rev. Sue Phillips, Sacred Design Lab
Rev. Dr. Nancy Claire Pittman, Phillips Theological Seminary
Rev. Dr. Soong-Chan Rah, North Park Theological Seminary
Elaina Ramsey, Red Letter Christians
Rev. Dr. Rafael Reyes, III, New York Theological Seminary
Rev. Dr. Rosalie Richards, Stetson University
Rev. Dr. Joerg Rieger, Vanderbilt University
Rev. Dr. Raymond J. Rivera, Latino Pastoral Action Center and Sanctuary Church
Rev. Betsy Johns Roadman, Retired, Episcopal Church
Rev. Brandan J. Robertson, Missiongathering Christian Church
The Rt. Rev. V. Gene Robinson, IX Episcopal Bishop of New Hampshire
Bishop Dr. Raymond H. Rufen-Blanchette, The Clergy Campaign for Social & Economic Justice
Dr. Michele Saracino, Manhattan College
Rev. Dr. Jill Schaeffer, New York Theological Seminary
Rev. Dr. Donna Schaper, Judson Memorial Church
Rev. Frederick W. Schraplau, St. Paul's Church
Rev. Bryan Sirchio, McFarland United Church of Christ
Rev. Dr. Susan K. Smith, Crazy Faith Ministries
Rev. Dr. Stephany Rose Spaulding, University of Colorado
Margot Starbuck, Author
Rev. Dr. Marti Steussy, Christian Theological Seminary
Rev. Cynthia Stravers, Church of the Heavenly Rest
Rev. Margaret H. Sullivan, St. Andrew's Episcopal Church
Rev. Adam Russell Taylor, Sojourners
Rev. Jasmin Taylor, Trinity United Church of Christ
Dr. John J. Thatamanil, Union Theological Seminary
Rev. Liz Theoharis, Kairos Center, Union Theological Seminary
Rev. Dr. Linda E. Thomas, Lutheran School of Theology at Chicago
Rev. Dr. Al Tizon, North Park Theological Seminary
Rev. Dr. Emilie M. Townes, Vanderbilt Divinity School
Rev. Laura Sumner Truax, Senior Pastor LaSalle Street Church
Rev. Michael Vanacore, Fort Washington Collegiate Church
Rev. Kevin VanHook, The Riverside Church
Rev. Dr. Mark I. Wallace, Swarthmore College
Rev. Jim Wallis, Sojourners
Rev. Dr. LaKeesha Walrond, New York Theological Seminary
Michelle Ferrigno Warren, Christian Community Development Association
Dr. Sharon Welch, Meadville Lombard Theological School
Rev. Dr. Damaris Whittaker, Fort Washington Collegiate Church
Rev. Dr. D. Newell Williams, Brite Divinity School
Rev. Dr. Reggie L. Williams, McCormick Theological Seminary
Rev. Dr. Rodney E. Williams, Swope Parkway United Christian Church
Rev. Terry D. Williams, Orchard Hill United Church of Christ
Jonathan Wilson-Hartgrove, School for Conversion
========================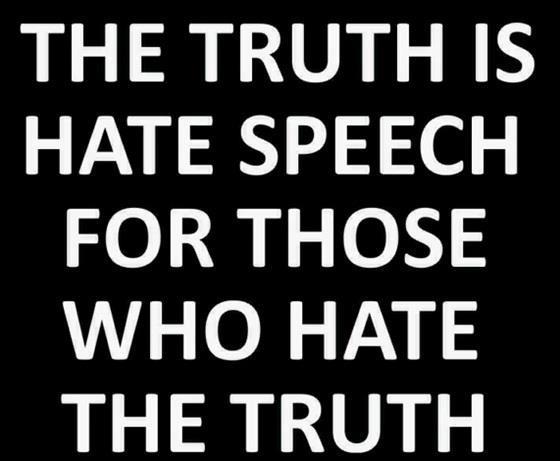 Now, To Turn My Sights on so-called Conservatives…
THIS was said by a REPUBLICAN:
"The country has never before now elected somebody who is so manifestly unfit intellectually, morally, temperamentally, for the office of President of the United States".. – Steve Schmidt, Republican.
A quick look at the very unConservative issues and people Trump supports WITH HIS MONEY AND VOTES!!
HERE is The Challenge-
Donald Trump votes/voted for, supports, funds THIS–
VOTED FOR JIMMY CARTER- TWICE
VOTED FOR WALTER MONDALE
VOTED FOR BILL CLINTON- TWICE
VOTED FOR AL GORE
VOTED FOR JOHN KERRY
VOTED FOR CHUCK SCHUMER
VOTED FOR BILL DE BLASIO
VOTED FOR HILLARY CLINTON
VOTED/FUNDED FOR PELOSI
VOTED FOR ANTHONY WEINER
VOTED FOR CHARLIE RANGEL
VOTED/FUNDED FOR MAXINE WATTERS
VOTED/FUNDED FOR BARBARA BOXER
VOTED/FUNDED FOR DIANE FEINSTEIN
VOTED/FUNDED FOR HARRY REID
VOTED FOR/FUNDED OBAMA- TWICE
IS FOR A $15.00 AN HOUR MINIMUM WAGE
IS FOR TRANSGENDERS USING "WHATEVER" BATHROOM/SHOWER THEY WANT
FOR A BAN ON "ASSAULT WEAPONS"
FOR RAISING TAXES ON "THE RICH" (JUST LIKE SANDERS, CLINTON AND OBAMA)
FOR GAY/SAME-SEX "MARRIAGE" (SAID THE COURT HAD RULED AND IT WAS "THE LAW OF THE LAND"…UM, COURTS DO NOT MAKE NOR PASS LAW, CONGRESS DOES)
FOR MASSIVE TARIFFS THAT WILL FURTHER DAMAGE AMERICA'S ECONOMY AND JOBS…Pssst! TARIFFS ARE TAXES ON US!!!
IS FUNDED BY GEORGE SOROS, GOLDMAN-SACHS, AND OTHER BANKERS THAT HE PRETENDS TO HATE
HAS SOROS, GOLDMAN-SACHS AND EVEN CLINTON PEOPLE ON HIS STAFF
FUNDS/SUPPORTS PLANNED PARENTHOOD
FUNDS/SUPPORTS CODE PINK
AND IS ENDORSED BY THE KKK AND STORMNFRONT!!!

ALL OF THE ABOVE IS ABSOLUTELY TRUE…
I ISSUE THE CHALLENGE TO EVERY TRUMP SUPPORTER TO SHOW ME HOW:
1) any of that IS Conservative,
2) how YOU can be truly Conservative and support THAT.
THAT is it.

Can anyone rise to the challenge?
I'LL CLOSE OUT THIS PART BY POSTING HEADLINES AND LINKS THAT FURTHER SHOW THAT 

NO REAL CHRISTIAN AND NO REAL CONSERVATIVE 

SHOULD SUPPORT TRUMP.
Trump's other new scandal takes an even more serious turn
Report: Mulvaney's Ukraine Remarks Shocked White House
He tried to walk it back Thursday night
When asked during the press conference if there had been a quid pro quo, Mulvaney said: "We do that all the time with foreign policy. … Get over it." Sources tell the Washington Post that Mulvaney's remarks took other White House officials by surprise and there was a rush to put out a new statement.
Trump Uses Controversial New Word on Impeachment
This is a 'lynching,' he says, and black lawmakers are not pleased
SOURCE .
President Trump doesn't think the impeachment investigation is merely a "witch hunt." In a tweet Tuesday, he called it a "lynching," …"So some day, if a Democrat becomes President and the Republicans win the House, even by a tiny margin, they can impeach the President, without due process or fairness or any legal rights," wrote Trump. "All Republicans must remember what they are witnessing here—a lynching. But we will WIN!"
NOTE: The INVESTIGATION, Impeachment Inquiry, are NOT:
a witch hunt
a lynching
a coup
IT IS The Constitutional remedy for such vile, putrefying corruption as Trump.
NYT Says Ukraine Timeline Isn't What We Thought
Paper says documents, sources show Ukraine knew about aid freeze in early August
SOURCE .
Diplomat William Taylor's Tuesday testimony to House impeachment investigators drew "sighs and gasps"—and a "pfft!" from President Trump, who dismissively tweeted on Wednesday morning, "Neither he (Taylor) or any other witness has provided testimony that the Ukrainians were aware that military aid was being withheld." Not so, reports the New York Times, which claims sources and documents indicate "high-level Ukrainian officials" knew the aid was on ice by the first week of August. That runs counter to a major line of defense presented by Trump and his supporters: That there was no quid pro quo because the Ukrainians were unaware the nearly $400 million military aid package had been frozen until weeks later, in late August.
Before Key Testimony, Trump Lashes Out
He dismisses NSC's Vindman as a 'Never Trumper'
It could be a troubling day for President Trump in terms of impeachment testimony, and he unleashed a series of tweets Tuesday morning to undermine the credibility of a key witness. "Why are people that I never even heard of testifying about the call," Trump tweeted. "Just READ THE CALL TRANSCRIPT AND THE IMPEACHMENT HOAX IS OVER! Ukrain said NO PRESSURE." The tweet came hours before the testimony of a White House official who listened in on Trump's July call with Ukraine's leader, notes Politico. In an opening statement released in advance, Lt. Col Alexander Vindman of the National Security Council said he worried that Trump's pressure on Ukraine to launch an investigation into the Bidens would undermine US national security, per the Hill.
Trump criticized Vindman Tuesday without mentioning him by name. "Supposedly, according to the Corrupt Media, the Ukraine call 'concerned' today's Never Trumper witness," Trump tweeted. "Was he on the same call that I was? Can't be possible! Please ask him to read the Transcript of the call. Witch Hunt!" 
MORE ON VINDMAN .
NEW: Vindman told House investigators that

a WH meeting AND nearly $400 million in security and military aid was "contingent" on Ukrainian officials carrying out multiple investigations, including into Burisma, the Bidens, the 2016 election and Crowd Strike.

w/

============
"This [THE BELOW] is a bribe. Any other American who offered cash to the jury before a trial would go to prison for felony bribery. But he can get away with it?"
TRUMP IS COMMITTING 'FELONY BRIBERY' BY GIVING FUNDRAISING CASH TO GOP SENATORS AHEAD OF IMPEACHMENT TRIAL: EX-BUSH ETHICS LAWYER
SOURCE .
This is a bribe.

Any other American who offered cash to the jury before a trial

would go to prison for felony bribery.

But he can get away with it?" Painter, a law professor at the University of Minnesota, wrote on Twitter. "

Criminal.

"
==========================
Lastly, due to the fact that many Christians say they are Conservative and vice versa, let me close with this:
Fellowship of the Pharisees preach fealty to Trump, call it faith in God
In the summer of 2016, so-called evangelicals along with a bunch of prosperity gospel con-artists — a group I refer to as the Fellowship of the Pharisees — held a private get-together with Donald Trump to allegedly discuss issues important to Christians and America. In reality, it was an occasion for the Fellowship to reject G-O-D and replace him with the G-O-P where Trump — the twice-divorced, thrice-married, unrepentant, pro-Planned Parenthood, adulterous, strip-club owner — was praised for his incredible "family values."
With their seats at Herod Trump's table firmly secured, and with Trump's 2020 re-election less-than-certain, the Fellowship has been busy lately building a "hedge of protection" around their orange messiah as they defend and praise him for his god-like character.
In an appearance on Tony Perkins' Washington Watch program last week, former congresswomen Michele Bachmann, who used to be chairwoman of Perkins' Family Research Council, defended Trump against his coming impeachment and declared that he "understands the difference between good and evil." Additionally, she said that "We have not seen a president with greater moral clarity than this president."
Based on past statements, Bachmann's declaration of Trump's morality was actually a little subdued. Earlier this year, she said in an appearance on Understanding the Times that Trump is "highly biblical" and that we'll "never see a more godly, biblical president again in our lifetime."
One of the prosperity gospel con-artists in Trump's inner circle of "spiritual advisors" is twice-divorced, thrice-married — hey, just like Trump — Paula White, who was recently hired to work as an advisor for his Faith and Opportunity Initiative. White has a long history with Trump; she's known him since 2002, prayed at his inauguration, and visits the White House often as his personal pastor.
When Trump officially announced his re-election in June, White prayed against the "demonic network" opposed to Trump. When asked a few weeks prior to her new gig at the White House about her political relationship with Trump, White said she could never say "no" to Trump because it would be like "saying no to God."
Pastor Paula White claims that she was ordered by God to serve as an adviser to Trump: "To say 'no' to President Trump would be saying 'no' to God, and I won't do that."
First Baptist Church of Dallas pastor Robert Jeffress, who predicted a "civil war" if Trump is impeached and once called "Never Trump" evangelicals "spineless morons" for not supporting him, appeared on Fox Business to defend Trump for "the values [he] embraces."
Jeffress also trumpeted that "99 percent of evangelicals oppose impeachment" because "never in the history of America have we had a president who was a stronger warrior for the Judeo-Christian principles upon which this nation was founded than in President Donald J. Trump." The Southern Baptist Pharisee also said that "the effort to impeach President Trump is really an effort to impeach our own deeply held faith values."
If by "our own deeply held faith values" he means the values held by the Fellowship of the Pharisees — like when Tony Perkins gave Trump a "mulligan" for paying hush money to a porn star to hide his affair with her — I can see where Jeffress is coming from.
When Ralph Reed recently argued that evangelicals "have a moral obligation to enthusiastically" back Trump in 2020, I noted how if it was Jesus instead of Trump, America would be in the midst of revival. Instead, the Fellowship of the Pharisees has rejected God's Son to worship God's Man…who is in actuality an Anti-Christ.
=====================

IF you made this far, and read it ALL, and still are not convinced that Trump should be in prison instead of having YOUR support then there is NO hope for you, and NO hope for America.
As for me…I'll ALWAYS and ONLY trust in The Lord Jesus Christ, for HE IS my Blessed Hope.
-Rev. Larry Wallenmeyer.