Before going one syllable further let me clearly and forever establish that TRUTH IS ALL THAT MATTERS, see:
Maxims of Truth:
Right is always right.
Wrong is always wrong.
It is never wrong to be (think, say, do) right.
It is never right to be (think, say, do) wrong.
Truth is always truth.
TRUTH IS ALWAYS TRUTH FOR ALL PEOPLE EVERYWHERE AT ALL TIMES THROUGHOUT ALL AGES. 
Matthew 7:6: 13-23
Romans 1:16-32
Malachi 3:6
PSALMS 119:11, 89, 105, 130
Having said that It deeply saddens me to see so many Christians looking for Truth in all the wrong places.
False teachers, False prophets, and False doctrine were the BIGGEST warning of The Last Days that The Lord Jesus and The Bible give, see:
MATTHEW 24
MARK 13
LUKE 17 & 21
ROMANS 1:17-32
II THESSALONIANS 2:2-12
I TIMOTHY 4:1-3
II TIMOTHT 3:1-8, 12, 13
II TIMOTHY 4:1-12
Way too many are exchanging The Eternal Truth of God for a pleasant and appealing LIE, (among the lying liars astrologers, witches, Wiccan, fortune tellers, tarot card readers, sorcerers, mediums…)
God is much more concerned about His Disciples being CONFORMED to Jesus, than to their COMFORT. Matter of fact, God will do whatever is necessary to shake us out of a comfortable lie so that we will conform unto the Lord Jesus Christ, His only begotten son.
Truth is rarely popular.
What is popular is rarely Truth.
Mentioning the name of Jesus and saying a sentence or two that sounds good here or there does not make a false teacher of the Prosperity Gospel anymore biblical then it makes a false teacher of Mormonism biblical- both or false both are to be avoided at all costs.
II CORINTHIANS 6:14-7:1
The mark of a true disciple of the Lord Jesus Christ is to be like Joseph fleeing from Potiphar's wife…we should flee from all false teachers ,all false Doctrine, and all false prophets…it doesn't matter if they say something that sounds good and it's surrounded with false Doctrine… we are instructed, nay we are commanded, to flee them.
RAT POISON IS 98% GOOD FOOD. ONLY 2% OF A LIE WILL KILL YOU SPIRITUALLY.
======================================
Now, What About The Liberal and Media Pushed Story of "Police Brutality"?
First let's look at the popular media/Liberal driven story about "police brutality", it goes like this: 
1) an innocent, law-abiding person was a) getting in/out of their car, b) peacefully driving to church/library;
2) the "mean, ol, evil, rAcIsT cops" stop them "for nothing";
3) and then proceed to beat or shoot "the poor innocent, law-abiding citizen" for NO reason at all.
The Democrats, Media, and outright Marxists Criminals like Black Lives Matter push this "story" to:
1) inflame race hatred/violence;
2) justify the rioting, looting, pillaging, raping, arson, theft, and murder that follows;
3) DEMAND the "mean, ol' Capitalistic gubmint" settle with them by giving them 10's to 100's of MILLIONS of $$$, AND to pass laws enabling their criminal, violent behaviour;
4) to DEFUND/ELIMINATE the police;
5) then… they will come after US- you, me, US. They've already attacked PRIVATE small businesses, PRIVATE homes, SCHOOLS, CHURCHES, POLICE STATIONS, HOSPITALS…they do NOT want "justice" (or their PHONY, Marxist "Social Justice"), NO, they want CONTROL…and will even KILL YOU to get it.
In case you missed the two links supporting and detailing this posted above, here they are again: ONE . TWO .
In case the above meme is "too vague" for you:
You don't want to get into a tussle with the police?
Then do not resist arrest.
Do not try to run away.
Do not try to reach for a weapon.
Do not try to take one of their weapons. PERIOD. 
Now, Did George Floyd actually die because of the mythological "police brutality"??
Let's see….
Coroner Saying George Floyd Died of Drug Overdose, Not Police Brutality
It is beginning to look like George Floyd, the man who sparked months of anti-American riots, didn't die of police violence after all.
It is beginning to look like George Floyd, the man who's death sparked months of anti-American riots, didn't die of police brutality after all.
Over two months ago, Minneapolis man George Floyd died after being subdued by the city's police. Video showing Floyd pinned to the ground by a police officer using his knee on the back of the man's neck went viral and sparked three months of destruction, riots, looting, and up to 30 murders.
Leftist activists have been saying that the Minneapolis police "murdered" Floyd with the knee-on-the-neck takedown.
But previously unseen documents released by the Hennepin County Attorney's Office on Tuesday now show that the medical examiner felt that Floyd actually died because he had too many illegal drugs in his system, NOT because police officers pinned him to the ground with a knee to his neck.
That's right, folks, Floyd died of a drug overdose, NOT by police abuse.
The records consist of a summary of a conversation between Amy Sweasy, a Hennepin County Attorney, and Hennepin chief medical examiner, Dr. Andrew Baker who said that he would conclude that Floyd died of a drug overdose if there were no other contributing factors.
Dr. Baker said he made his determination based on drug tests on Floyd's blood samples taken by the local hospital.
Floyd's blood tested positive for 4ANPP, methamphetamine, fentanyl, and norfentayl. Baker added that the levels of drugs in Floyd's system would be a "fatal level under normal circumstances."
=================================
IF you're still reading….here's more TRUTH:
COURT DOCUMENTS: George Floyd Profile Reads Like A Career Criminal
…Floyd had moved to Minneapolis
after being released from Texas prison for aggravated robbery.
He was under the influence of fentanyl and methamphetamine at the time of arrest.
He went to jail for at least 5 times and a look at George Floyd's profile as per court documents reads like a career criminal involved in drug abuse, theft, criminal trespassing, aggravated robbery as well as entering a woman's home and pointing a gun at her stomach while looking for drugs and money.
George Floyd's Criminal Past
George Floyd moved to Minneapolis in 2014 after being released from prison in Houston, Texas following an arrest for aggravated robbery
On May 25, 2020, Floyd was arrested for passing a counterfeit $20 bill at a grocery store in Minneapolis

He was under the influence of fentanyl and methamphetamine at the time of arrest

Floyd has more than a decade-old criminal history at the time of the arrest and went to jail for at least 5 times
George Floyd was the ringleader of a violent home invasion
He plead guilty to entering a woman's home, pointing a gun at her stomach and searching the home for drugs and money, according to court records

Floyd was sentenced to 10 months in state jail for possession of cocaine in a December 2005 arrest

He had previously been sentenced to eight months for the same offense, stemming from an October 2002 arrest
Floyd was arrested in 2002 for criminal trespassing and served 30 days in jail
He had another stint for a theft in August 1998
NEW COURT DOCS: George Floyd Swallowed Drugs During 2019 Arrest & Snorted Oxycodone Daily
COURT DOCS & NEW VIDEO: Jacob Blake Had Outstanding Arrest Warrant For Sexual Assault Facing Upt o 8-1/2 Years In Prison
EXCLUSIVE: Terrorist Ties To Black Lives Matter
EXCLUSIVE INTERVIEW: Black Lives Matter Mobilizing Highly Trained Military Arm
War On Police: Black Lives Matter Blueprint
====================
Just In Case you believe the media/Liberal driven LIE that it's "only the Blacks/Minorities" that get took down like this when they COMMIT CRIMES…THIS:
YOUR CHOICE: REMAIN COMFORTABLE IN A LIE. BE FREED BY THE TRUTH. JOHN 8:31-44
"A walk down 'police brutality' lane".
Way back on March 3, 1991, the popular, official media/Liberal pushed MYTH, aka LIE about Rodney Glen King is that "the evil, Gestapo Police" pulled over "poor, innocent" Rodney King, violently pulled him from his car and "needlessly" proceeded to beat the soup out of "the little, darling innocent"…
THE TRUTH IS that King had a rap sheet of felonies a mile long.
He had just committed a robbery.
The Police caught up to him, rather than pulling over he leads the Police in a high speed chase (approaching 150 MPH!!!)…
When he finally is stopped, rather than remain IN the car like the OTHER THREE BLACK MEN (who were NOT "needlessly beaten") Rodney exits car, fights AGAINST 14 POLICE OFFICERS, three in particular use their Tazers on Rodney "The Innocent"…
But he did NOT go down, (later it was shown he had PCP in his system). Rodney, actually under a PCP powered rage, throws Law Officers off of him several times until they finally resorted to the much more physical tactics we see on the edited/biased video.
In King's car trunk were items he had just STOLE.
Keep in mind that NONE of the other three Black men in the car were treated this way. BUT the edited/biased video and a LYING media and Liberal cabal pushed the FALSE story of "police brutality". 
DIVIDE EVERYONE ONE IN AMERICA INTO TWO GROUPS- THE CHRISTIANS AND CONSERVATIVES, AND THE LIBERALS AND THE REST…CHRISTIANS AND CONSERVATIVES ARE ON THE LEFT SIDE OF THE DIAGRAM BELOW:
The Truth's prime purpose is NOT to make one "comfortable", but rather to FREE one from the slavery to The Lie(s). NOTE: While there is ONLY ONE SOURCE FOR TRUTH- GOD AND THE BIBLE. Lies are PLURAL because

anything

said by

anybody

that is NOT The Truth IS a Lie.
Liberalism in a Nut-Shell…and I mean NUT!
THE TRUTH ABOUT JACOB "CHILD RAPER" BLAKE.
***BIG NEWS!!! EVERY STATE, EVERY CITY THAT HAS BEEN ROCKED BY RIOTING IS GOVERNED BY DEMOCRAT/LIBERAL GOVERNORS AND MAYORS! 
EVERY SINGLE ONE OF THEM!!! 
HERE IS HOW TO DEAL WITH IT HEAD ON:
WALSH: Lancaster Solved Its Rioting Problem In One Day. Here's How They Did It.
•
   DailyWire.com
This was shaping up to be another week of rioting and chaos in an American city. It was Lancaster, Pennsylvania this time, home to Amish villages, cornfields, and other rural attractions.
Rioters descended on the town on Sunday night, pillaging, looting, burning, and doing all of the other things we have come to expect, in response to the police shooting of a man who was chasing after an officer while wielding a knife. But then something we have not come to expect: almost as soon as it had started, the rioting stopped.
The next night of protests was small and for the most part peaceful (really peaceful, not "peaceful" in the way the media has come to use the word). If there have been any protests since Monday, we haven't heard much about them.
Things seem to have quieted down in Lancaster. Order rapidly reemerged from the chaos. Contrast this with places like Portland or Seattle, which saw mass anarchy for months on end. Riots plagued Kenosha and Minneapolis for weeks.
Why was Lancaster so lucky? Why isn't it the next Kenosha or the new Portland?
It seems they did a number of things differently.
1. The Lancaster Police Department released the body cam footage of the incident within hours. We didn't have to wait days or months to see if the narrative from the protesters was actually true, as we did with George Floyd and other high-profile police shootings. Granted, the radical branch of the "protesters" don't much care about the accuracy of their narrative — truth is an irrelevant detail in their worldview — but it certainly doesn't help when the false narrative goes entirely unchallenged for weeks on end.
2. The police showed up in force on the first night of the protests. Rioters were given a few warnings to disperse before tear gas was deployed. Rubber bullets were also used against the rioters as they began to hurl bricks and other projectiles at law enforcement. One protester, sadly for him, took a rubber bullet to the groin.
3. Police aggressively pursued those who committed crimes throughout the night. Officers in marked police vans chased down the criminals, swiftly arrested them, and carted them off to jail.
4. Here is perhaps the most important part. The arrested rioters were charged with multiple felonies and kept in jail on bails set at up to 1 million dollars. As of Wednesday, at least seven of the accused arsonists and vandals are still in jail, unable to pay the hefty bond.
And this is all it took. Four easy steps to quell the chaos and restore order.
It is not as though the Lancaster Police Department has access to more tools and resources than the police in Portland or Seattle.
The difference here is that the people in positions of power actually wanted the law enforced, and took basic steps to see that it was done. The police were allowed to do their jobs, and suspects, once arrested, faced real and life changing consequences. It was that simple.
Which only throws into sharper relief the abysmal and inexcusable failures of the cities that failed — rather, refused — to stop the rioting when they could.
That IS The Truth! Lies may make you comfortable, but LIES enslave, blind, deafen, dull, and damn. ONLY The Truth sets free.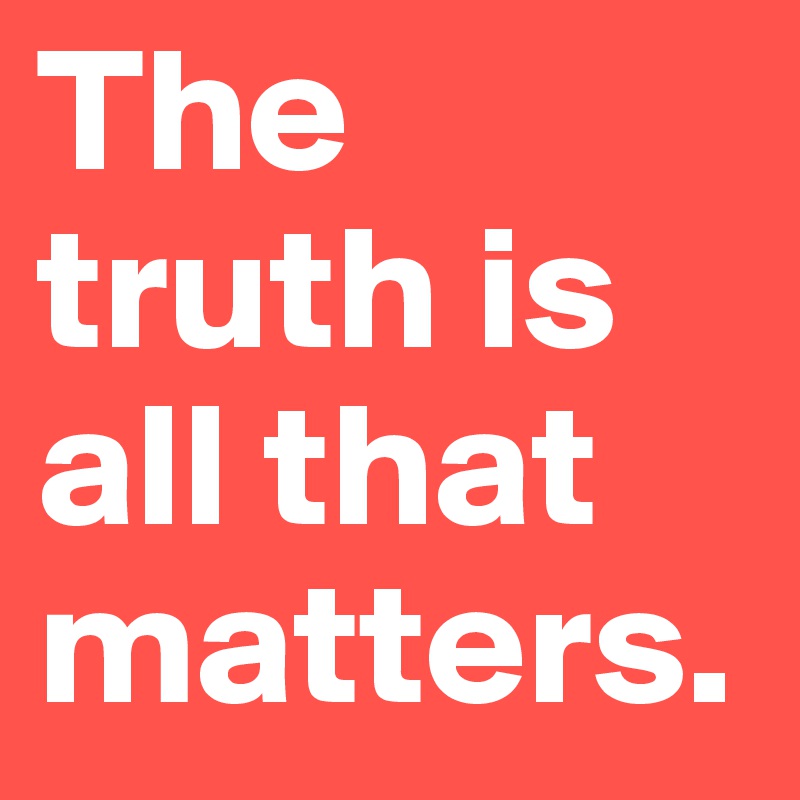 In closing let me say that I honestly believe that ALL evidence and ALL Scripture point to the fact that America is under God's judgment for ALL our gross sins and wickedness…and ONLY those who repent will be saved. But…that is ALWAYS TRUE…ONLY those who repent will be saved. Those who CHOOSE to believe and chase after LIES…well, being arrested is the BEST part that awaits them. LUKE 13:1-5
THE ANSWER ALWAYS HAS BEEN, ALWAYS WILL BE: JESUS.
 -Rev. Larry Wallenmeyer.