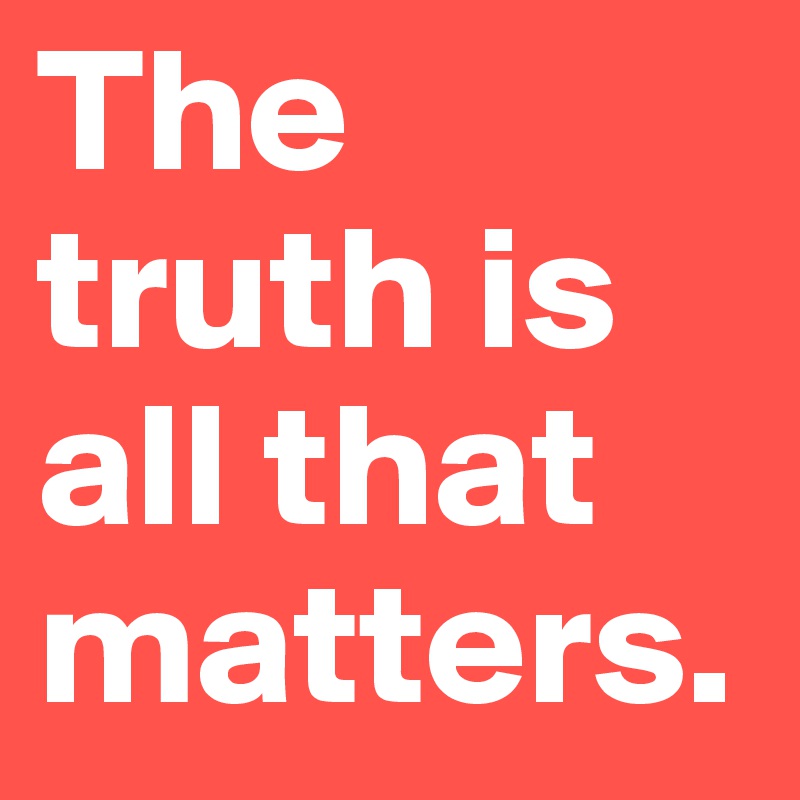 I Want To Start 2021 reiterating, defining, clarifying and establishing WHO I am, WHAT I believe as opposed to Who I'm NOT, and What I Do NOT believe. To keep it as simple as possible I will confine this to the two most basic, fundamental world-views I have. Let's commence…
I AM A BIBLICAL-CHRISTIAN: FIRST AND FOREMOST.
By saying I'm a Biblical-Christian I mean to differentiate between The Christian faith as found in God's Word and all the counterfeits. As a Biblical-Christian I:
1. acknowledge that I was conceived in sin, with a fallen/sinful nature, as such was a sinner by very nature, and damned to eternity in Hell.
2. acknowledge that I am wholly unable to save myself, and NEEDED a sinless Redeemer to save, transform me.
3. acknowledge that though in my flesh I still can sin, I am NO longer a sinner by nature, but a New Creature IN Christ Jesus, a Holy Nation, and a Royal Priesthood, ALL via God's Grace.
4. acknowledge that this salvation can ONLY be received by faith in God's grace. NO works of any kind can merit God's Salvation. And that This Salvation by Grace ALONE was fully ONCE FOR ALL purchased by The Lord Jesus Christ as HE shed HIS Precious Blood on The Cross.
5. acknowledge that ALL of God's Word IS perfect, pure, righteous, inspired, profitable, final.
================
BECAUSE I AM A BIBLICAL-CHRISTIAN I AM THEN A CONSTITUTIONAL-CONSERVATIVE.
When I say I am a Constitutional-Conservative I mean I straitly, and strictly adhere to The Principles/World-View of America's Founding Fathers. These include, but not limited to:

Constitutional-Conservatives seek or support:
Support for Natural Law, unalienable rights, and republicanism
Limited government and balanced budgets
Respect for human life and prohibition of abortion
Abstinence education
Traditional marriage, not same-sex "marriage"
The concept of retribution for crimes, including the death penalty for heinous murders proven beyond reasonable doubt
Family values, including traditional relationships and division of labor within the household
Respect for differences between men and women, boys and girls
Laws against pornography
First Amendment rights to free speech and religious freedom
The Second Amendment right to keep and bear arms
Economic allocative efficiency (as opposed to popular equity)
Parental control of education (parental rights)
Private medical care and retirement plans
Canceling failed social support programs
Opposition to globalism, one-world government, and the War on Sovereignty
Economic nationalism over globalist "free" trade
Valuing patriotism, self-governance, and sovereignty
Border security and enforcement of strong immigration laws, opposition to mass migration and open borders
Respect for our military … past and present
Rejection of junk science such as evolution and global warming
Minimal taxation
Federalism (Separation of powers among the National, State and Local governments)
Favoring states' rights over federal power, while accepting the Constitutional role of the federal government, and favoring subsidiarity
Opposition to big government and the Nanny State
A strong national defense
An Originalist and Textualist interpretation of the Constitution, and strongly oppose judicial activism
A dedication to the truth, and an ability to seek it
Ending entitlement programs
Voluntary charity to those in genuine need
AND-

=========================
AND NOW…
I AM NOT-
I am NOT a: pagan, infidel, atheist/agnostic, humanist, secularist, deist, Hindu/Buddhist, Muslim, Mormon, Christian/Religious Scientists, Scientologist, Jehovah Witness, "cultural/social christian", Zoroastrian, Mason, Rosicrucianist, or any other non-Biblical, nor anti-Biblical faith/world-view.
I AM NOT IN ANY WAY A LIBERAL, AS DEFINED AND DEPICTED HERE:
Wasting money on ineffective government programs (the significant economic problems in the Eurozone due to government debt will no doubt increasingly discredit this aspect of liberal ideology and make things more difficult for advocates of liberal economic ideologies)
Judging people by the color of their skin, rather than the content of their character.[15]
In the United States, the Democrat Party and liberals have moved so far left that there are now political figures involved in Democrat politics who are sympathetic to Communism. For example, Anita Dunn, an American political strategist who served as White House Communications Director from April through November 2009 in Obama Administration, said that Mao Zedong was her favorite political philosopher.[16] Bernie Sanders, a leading candidate in the Democrat Party's 2016 presidential nomination, although he is an adherent of social democracy, he also has a history of involvement with Marxist organizations.[17][18][19] Sanders shocked his fellow liberals by putting up a Soviet Union flag in his Senate office.[20] In 1998, the Congressional Progressive Caucus, which was founded by Sanders, had the song Red Revolution (a song advocating communist revolution) featured on a website that they shared with the Democratic Socialists of America.[18]
In 1993, Hugh E. Rodham, father of Hillary Clinton, made the statement about the Democrat Party, which is a party strongly supported by liberals, "Democrats are one step short of Communism."[21] In 1988, the Communist Party USA (CPUSA), after decades of running their own presidential candidates, stopped running presidential candidates because the gap between Democrats and American communists had grown smaller.[22] [22] Although there are still some very substantial differences between Communists and Democrats/liberals, the line between Communists/Democrats/liberals continues to blur in the United States.[21] Ironically, the leading Communist country in the world, Communist China, has moved farther away from Communism and now has a mixed economy of capitalism and state owned enterprises.[23]
Denial of science[24] (especially creation science)
Government's ability to solve economic problems[25]
The belief that Islamic terrorism is not a huge threat, and that the main reason for Islamic extremists' hostility towards America is because of bad foreign policy [25]
Brainwashing voters with propaganda
Taxpayer-funded and state-encouraged abortion
Rejection of Biblical standards
Naive acceptance of the Idea of Progress
Hatred of those they disagree with (see: Liberal hate speech)
Murder (through abortion, infanticide, assisted suicide, and euthanasia)
Censorship of people, organizations, and beliefs they disagree with[27]
Unsuccessful Keynesian economics as opposed to sound free-market economics
Crying instead of accepting reality[29]
Cessation of teacher-led prayer in classrooms and school/state-sponsored religious events.
Ending Western morality[30]
Pseudo-intellectualism[31]
Affirmative action[25]
Support for obscenity, pornography and violence in video games[32]
De facto authoritarian government[33]
Authoritarian mindset[34]
Government-funded medical care, such as Obamacare and "Medicare For All"
Fascist tendencies (see also: Homo-fascism)
Strong support for the Nanny State and big government policies
Prioritizing social engineering and political correctness in the military over readiness and national security[37]
Destroying the Christian foundations on which America was built.
Destroying conservative family values and replacing them with immoral Hollywood values, such as abortion
Brainwashing through government-censored public education
Limiting personal freedom.[38] Liberal support for gun control is an example of this.
Placement of men and women in the same jobs in the military
Slowly eroding the U.S. through Progressivism.[41]
Legalized same-sex "marriage" and homosexual adoption
Failed tax and spend economics
Smearing[42]
Libertine sexual morality (see: Evolutionary belief and sexual immorality and Liberal Christianity and marital infidelity)
Economic sector regulations[25]
Denial of conservative roles in history. For example, liberals frequently claim[43] that George Washington was a deist when he was actually a devout Episcopalian.
Spreading of political correctness
Government mass-surveillance
Non-syndicalist labor unions
Many liberals engage in racism[44] (see liberal racism and left-wing Anti-Semitism)
Advocating incorrect policies[45]
Encouraging promiscuity and immorality through sexual education rather than teaching abstinence from premarital sex[46]
A "living Constitution" that is reinterpreted as liberals prefer, rather than how it is thought to have been intended.
Government programs to rehabilitate criminals
Slander[47] (see Liberal Smear Machine and Politics of personal destruction)
Third- and fourth-wave feminism, gender confusion, and anti-family policies
Abolition of the death penalty
Environmentalism,[48] including the Green New Deal
Globalism, one-world government, and opposition to national sovereignty (see also: War on Sovereignty)
Lack of patriotism[49][50]
Wiping out national identity, which unites a country and makes it distinct from other countries[51]
Support for open borders with no border controls or border walls
Support for amnesty for illegals, and for non-citizens voting in U.S. elections[52][53]
Unconstitutionally mandated separation of church and state.
Opposition to full private property rights.[54]
Reinstatement of the Fairness Doctrine
Support for the Welfare State
Opposition to domestic wire-tapping as authorized in the Patriot Act
Oppression of business rather than a laissez-faire capitalist economy
American liberals often have opposition to the U.S. Constitution and/or are often ignorant of what the U.S. Constitution states. Liberals seek to expand federal power at the expense of local government and silence the conservatives who hold them back, violating the 10th and 1st Amendments respectively.
Denial of traditional gender roles
Support of financially irresponsible policies
Encouragement of "global warming" alarmism
Rejection of logical[55] standards
Attacking people for acting decently merely because they personally don't like them, often smearing them of only seeking attention
High tolerance of government corruption as long as it is done by other liberals [56]
Tyranny to varying degrees. In lesser forms, a Nanny State is preferred[57]
Elitism[58] See: Liberal elite
Anti-Semitism (strong support for "Palestine", opposition to the state of Israel, and even Holocaust denial)
Genocide and eugenics in the form of abortion (see Abortion and eugenics and Margaret Sanger)
Enforced celebration of homosexuality[60]
Pedophilia[61]
Bestiality as a human right[62] See: Liberalism and bestiality
Obesity via the Fat acceptance movement [64]
Robbery and other forms of crime (see Gun control)
A strong tendency to ban or censor things they do not like and make things they like compulsory – in other words, having the government control everything.[65]
 ============
There you have it.
It is plain. Simple. Clear.
It is basic and clear logic. As long as America adhered to and followed the principles of "Life, Liberty, and The Pursuit of Happiness" as set forth by America's Founders in America's Founding documents we prospered, grew, were free. As America incrementally rejected our Founding Principles we have become, and are becoming more tyrannical and oppressive. We now have several generations who are wholly illiterate to all of the above…they have been successfully brainwashed by the government propaganda that belches forth from OUR tax-payer funded state schools, and their willing accomplices in the media. Vast swaths of America's electorate pursue evil, big government, and tyranny all the while supposing it to be "enlightened" and "liberating". It is my observation that America has passed the point of NO Return…BUT whether or not my view is correct WE as Biblical-Christians and Constitutional-Conservatives MUST DO ALL we can to win the hearts and minds of as many as we can. THERE IS NO PLACE NOR TIME TO QUIT.
 -Rev. Larry Wallenemeyer.