Knowing The Truth.
John 8:31-36 King James Version
31 Then said Jesus to those Jews which believed on him, If ye continue in my word, then are ye my disciples indeed;
32 And ye shall know the truth, and the truth shall make you free…
…36 If the Son therefore shall make you free, ye shall be free indeed.
=========
II Corinthians 3:17
17 
Now the Lord is that Spirit:
and where the Spirit of the Lord is, there is liberty.
=====
Galatians 5:1
5 

Stand fast

therefore

in the liberty

wherewith

Christ hath made us FREE

, and be

not

entangled again with the yoke of bondage.
=====
John 14:6
6 Jesus saith unto him, I am the way,

THE Truth

, and the life: no man cometh unto the Father, but by me.
=====
John 17:17
17 Sanctify them through

Thy Truth

:

Thy Word IS Truth

.
====================
The above Scripture make a clear and direct tie between The Truth and Liberty.
The closer to The Truth, and the more we embrace and live according to The Truth the MORE Liberty and Freedom we have.
Inversely, the further from The Truth, and the LESS we embrace and live according to The Truth the MORE Tyranny and Oppression we have.
I put the following questions and thoughts together some time ago on Twitter…I will now ask them here:
1/ When did a differing view become "evil"? Something that MUST have a "Warning" label slopped on it because it doesn't march goose-step with the Government sanctioned talking points?
2/ When did scientific, and medical academic research merit censorship because it doesn't fit the government sanctioned pov?
3/ Why do social media sites and platforms restrict the free flow of honest, fact-based debate that doesn't toe the government sanctioned line?
4/ Does a view espousing facts, evidence, and reasoning BASED UPON scientific/medical research– BUT NOT fitting the government sanctioned pov– really need to be hounded, silenced, and squelched?
5/ Why are those who toe the government line so afraid of those of us who DO THEIR OWN study, research, and thinking?
6/ Doesn't Liberty extend to people with views NOT in lock-step with the government sanctioned view? Or are the sheep the only ones who can exercise their God-given, Constitutionally-codified Rights & Liberties?
7/ IF the government sanctioned view truly is founded upon irrefutable science, verifiable history, and actual facts then WHY do those who kow-tow to the government get so upset, afraid, and angry with those who peaceably disagree?
8/ When did those who peaceably question the government sanctioned story become 4th class citizens? WHY are only the sheep allowed to fully enjoy their God-given, Constitutional rights/Liberties?
9/ WHEN did becoming a mind-numbed, unquestioning, unthinking troll  (Like Fauci "The Fraud") who makes-up and follows the government sanctioned story get elevated to "Heroic, Elitist Status"?!!
Lastly, 10/ IF the sheep following the government sanctioned line are so right…then WHY are they so upset with those of us who peaceably, and WITH facts, Science, History, and reason disagree with them? IF the sheep are right- Why worry about peaceful dissent?
Let's take a closer look at the above 10 questions…and refute them with simple truth, logic, and common-sense.
1. Those who are the architects of the "Government sanctioned line of HOOEY", and those sheep who blindly follow them, are

NOT

right; they are

NOT

following REAL science; they are

NOT

following ACTUAL history;

NOR

do they have ANYTHING that remotely resembles Reality or Facts/Evidence to support them.
2. HENCE they are building and standing upon a house of Lies built on the sands of irrational emotionalism.
3. HENCE their

ONLY

recourse is to peddle the lie, gain as many deluded followers as possible, and by the FORCE OF GOVERNMENT (WITH THE BUSINESSES, ACADEMIA, AND OTHER FEARFUL, GREEDY ELITISTS WHO COWER TO THE GOVERNMENT)

bully, bribe, and blackmail US who WILL NOT comply.
4. HENCE why we are witnessing the incrementally growing use of ostracisation, pressure, constant pleas/ads, bribery, blackmail, mandates, and the constant blathering about "coronavirus and the variants".
5. THIS is

NOT

how a Constitutional Republic operates.
6. THIS is how a Marxist-Fascist Dictatorship operates. 
OK, You BRAINWASHED, then YOU explain Governor Abbott and Hundreds thousands of others just like him? Go ahead, we are waiting….
=====
IF we who believe in Truth and Liberty do

NOT

stand up, speak up, and

DO

ALL

WE CAN TO

FIGHT BACK AGAINST

THE TYRANNY OF LIES we WILL then soon become slaves…or "eliminated".
Disciples of Lies

will NOT

allow people to exist who FREELY exercise, speak, and live according to TRUTH.
Disciples of Lies

CAN NOT

allow people to exist who FREELY exercise, speak, and live according to TRUTH…it exposes their Life of Lies, Fraud, and Falsehood for what it really is:

FAILURE

. Liberty Lovers, and Lovers of Truth…we do NOT have mush time left…IF we are going to WIN the fight to return America back to her Constitutional moorings we need to ACT DECISIVELY NOW.

America IS DEAD as a Constitutional Republic.
THAT is not hyperbole, nor exaggerated rhetoric for effect.
THAT IS THE SAD STATE AMERICA IS TRULY IN.
We as a nation contracted the "virus" of Socialism/Marxism/Liberalism in our universities back in the 1870's. These professors of utopia, aka tyranny and slavery, trained subsequent generations of students who went forth into leadership positions in every field, both private sector and government.
The first signs of Marxist symptoms reared their Un-Constitutional head in 1912 with Woodrow Wilson and we saw it manifested in: The Federal Reserve, The IRS, The Income Tax, and The League of Nations (the precursor of The U.N.).
From that point forward the deadly "virus" of Marxism/Liberalism spread…with only President's Calvin Coolidge and Ronald Reagan doing anything at all to try to stop, or at least slow the spread of the Marxist "virus".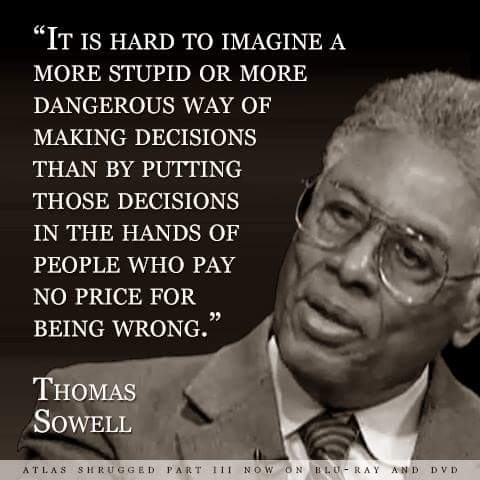 It has been my view that America PASSED the Point of NO Return when we SINFULLY elected an outright America-hating, Constitution-Trampling, Liberty-loathing, Racist, Marxist named Barack Hussein Obama.
It could be that we crossed that line with Clinton…but nonetheless my observations of America over the last 51 years, and my study of history and The Bible clearly reveal to me that, indeed, America is Dead as a Constitutional Republic…and hence has been on "life-support" and is taking her last breathes before the death rattle of FULL ON Tyranny takes over. I will now post some selected memes with commentary to illustrate this point, and then close.
WHO would have ever envisioned an egghead like this being one of the Chief Ringleaders of Tyranny?!!
In just the life work of Tony "The Fraud" Fauci we've witnessed a plethora of LIES, MISERY, DEATH, AND TYRANNY-
Fauci "The Fraud" has perpetrated THIS fully-
A rare picture of Fauci "The Fraud" with his mentor/hero, (not actually Fauci in the photo)-
They are ALL FRAUDS-
PLAIN. SIMPLE. TRUTH.
YEP…PRETTY MUCH SAYS IT ALL….
==============
So, what will history say of YOU?
What will GOD say of YOU?
YOU will one day stand before The Lord God and give an account of every thought, attitude, belief, word and deed…
HOW will it go for YOU?
Will God say enter in? OR…DEPART FROM ME YE WORKER OF INIQUITY?
THEN will be too late to decide.
NOW is the time. Today IS the day.
Choose wisely.
Choose right.
Choose now.
 -Rev. Larry Wallenmeyer.