Fascism-a political philosophy, movement, or regime that exalts nation and often race above the individual and that stands for a centralized autocratic government headed by a dictatorial leader, severe economic and social regimentation, and forcible suppression of opposition;

is the mirror twin of Marxist Socialism and Communism.
===
First, A Quick Look At The Numbers.
ACTUAL

# OF CASES OF Coronavirus in the U.S.–
3,539,228.4- this after accurately adjusting the BOGUS # of 35,392,284 by subtracting the 90% that the CDC admits did NOT actually have Coronavirus.  
ACTUAL # OF DEATHS FROM Coronavirus in the U.S.

–
36,946.68- this after accurately adjusting the BOGUS # of 615,778 by subtracting the 94% that the CDC admits did NOT die from Coronavirus.
ACTUAL CURRENT POPULATION OF THE U.S.-
328,200,000.
So the TOTAL PERCENT of those who ACTUALLY even have/had Coronavirus is a

PUNY

.91% OF THE ENTIRE U.S. POPULATION! 
With

ONLY .01%

OF THE ENTIRE U.S. POPULATION

SUPPOSEDLY

"DYING" FROM Coronavirus!!
THIS IS FASCISM: IMPURE AND SINFUL!

(Yes, I know, it normally reads "pure and simple")
So, we here in America "The Land of The FREE- and The Home Of The Brave(?)" have allowed our PUBLIC SERVANTS 

to cram down our collective throats the following TYRANNICAL rulings?!!!
1. Lockdowns. ALL "non-essential" businesses were FORCED TO CLOSE for MONTHS. ALL churches were FORCED TO CLOSE. NO weddings. NO hospital visits. NO graduations. NO school. No Funeral attendance. MORE SOURCING.
2. Mask Mandates. ALL the REAL science and medicine PRIOR to Fauci "The Fraud" announcement on March 20, 2020 said masking was NOT helpful, and was actually HARMFUL. that we ALL MUST wear a face diaper, aka mask every waking moment, everywhere we went- when and where we were "allowed" to go somewhere! Crikey! Even Tony "The Fraud" Fauci said on March 6th, 2020 that masks were NOT necessary, NOR that they would even help…Fraud Fauci even LAUGHED at the idea of wearing a mask!
"From a medical point of view,

there is no evidence of a medical effect

of wearing face masks, so we decided

not

to impose a national obligation," said Medical Care Minister Tamara van Ark. SOURCE. MORE SOURCING.
"Face masks are 'NOT necessary' and could even harm the fight against coronavirus", say Holland's top scientists…
Coen Berends, spokesman for the National Institute for Public Health and the Environment,then he added:
"Face masks in public places are not necessary,

based on all the current evidence

…

There is no benefit and there may even be negative impact

."
3. "Social(ist) Distancing". This IDIOTIC idea is the construct of, wait for it, A 15 YEAR KID!!!
4. And NOTHING could change until we got some version of

"The Warp Speed"

dope, aka "vaccine", aka POISON, pushed through and we ALL got jabbed…THEN things would return to normal.
We Were told by "The Experts","the vaccine would end Coronavirus", "if you get the jab No more masks, NO more lockdowns, NO more socialist distancing…"
COVID-19 In Maryland:
More

Than

74%

Of Adults Have Received At Least One Vaccine Dose!! 
Incredible article. Israel,

with a nearly entirely vaccinated adult population

(OVER 80% FULLY VACCINATED), now expects this coronavirus wave to be the worst yet – up to 2,500 serious cases compared to 1,200 in January.
Note: the article doesn't mention vaccines once. It's like they never even happened.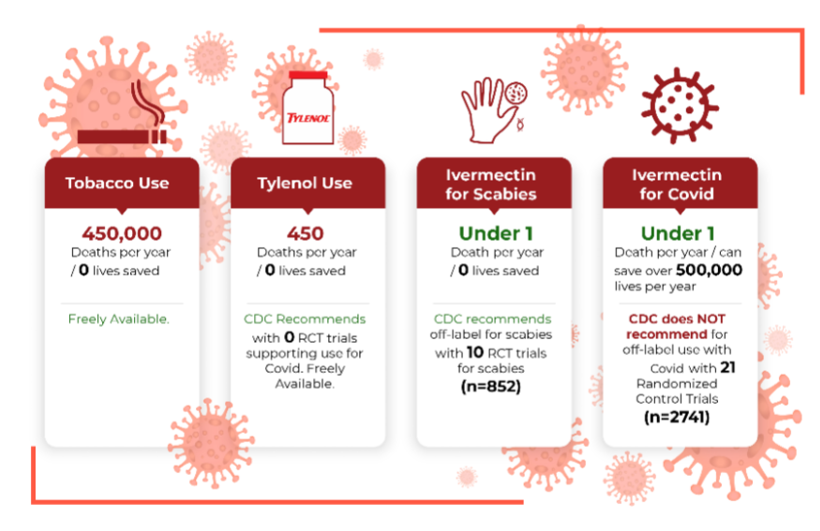 5. NOW the areas with the HIGHEST percent of the population being jabbed, and with the HIGHEST percentage of mask, lockdown, and socialist distancing IS also where we ARE seeing 74% of fully vaccinated people STILL get Kid Corona! Sooo, back to the masks, lockdowns, and socialist distancing!! With so MANY FULLY VACCINATED still getting Coronavirus, AND also MANY getting sick, severe rashes/burns, and even DYING from the jabs…
WHY GET THE JAB?!!
Let me repeat, WHY GET THE "VACCINE" IF YOU CAN 1) STILL GET THE VIRUS, GO TO THE HOSPITAL, AND EVEN DIE;
2) OR THE "VACCINE" ITSELF MAKE YOU SICK OR EVEN KILL YOU?!!
We are being SCAMMED, played, LIED TO.
We are letting a SMALL but viciously vocal and militant group of Elitist, Wack-A-Doodle, Marxist Nut-Jobs order ALL 328,200,000 of US around!! And for WHAT?!!
T

hose who ACTUALLY even had Coronavirus is a PUNY .91% OF THE ENTIRE U.S. POPULATION! 

And we're letting these knuckle-dragging, Fascist MORONS DICTATE to ALL of us what we can and can NOT do? where we can and can NOT go? that WE MUST OBEY THEM?!!
WHY?!!
They have been egregiously WRONG the entire way! WHY listen to THEM!

NO MORE

! DO

NOT

COMPLY to this Marxist/Fascist tyranny!
The picture/meme above is of the most idiotic, stupid, evil, maniacal, tyrant and despot since Hitler and Stalin still stalked the earth!! Tony "The Fraud" Fauci is NOT a duly elected official! He does NOT serve in a Constitutionally defined and restricted position! He is, and ALWAYS HAS BEEN a Fraud, Liar, Con, and Huckster who would say and do anything for a buck!!
QUIT LISTENING TO FAUCI "THE FRAUD"! AND QUIT LISTENING TO THOSE WHO DO LISTEN TO THIS UNMITIGATED JACKASS!!
Do you want REAL FACTS? REAL EVIDENCE? REAL MEDICAL AND SCIENCE HISTORY? THEN CHECK HERE , HERE , HERE, HERE , HERE, HERE , HERE , HERE.

The only choices we have is:
1) believe "doctors and scientists" on the government dole, who are funded by Big Pharma,
OR…
2) or believe REAL doctors and scientists presenting the dissenting view based squarely upon real, actual, historical scientific data and research.
America, WAKE UP! We are being fed a festering pile of LIES!
The Liberals in positions in government, Big Pharma, and the government sponsored/funded "scientific/medical" are pushing a TYRANNICAL DICTATORSHIP ON US!
Fascism is when and where government via bribes, regulations, blackmail, and bullying FORCES the (once) Free-Market, Private Sector businesses to enable and enact their authoritarian policies…
The ONLY way to STOP this is for ALL of us to say NO!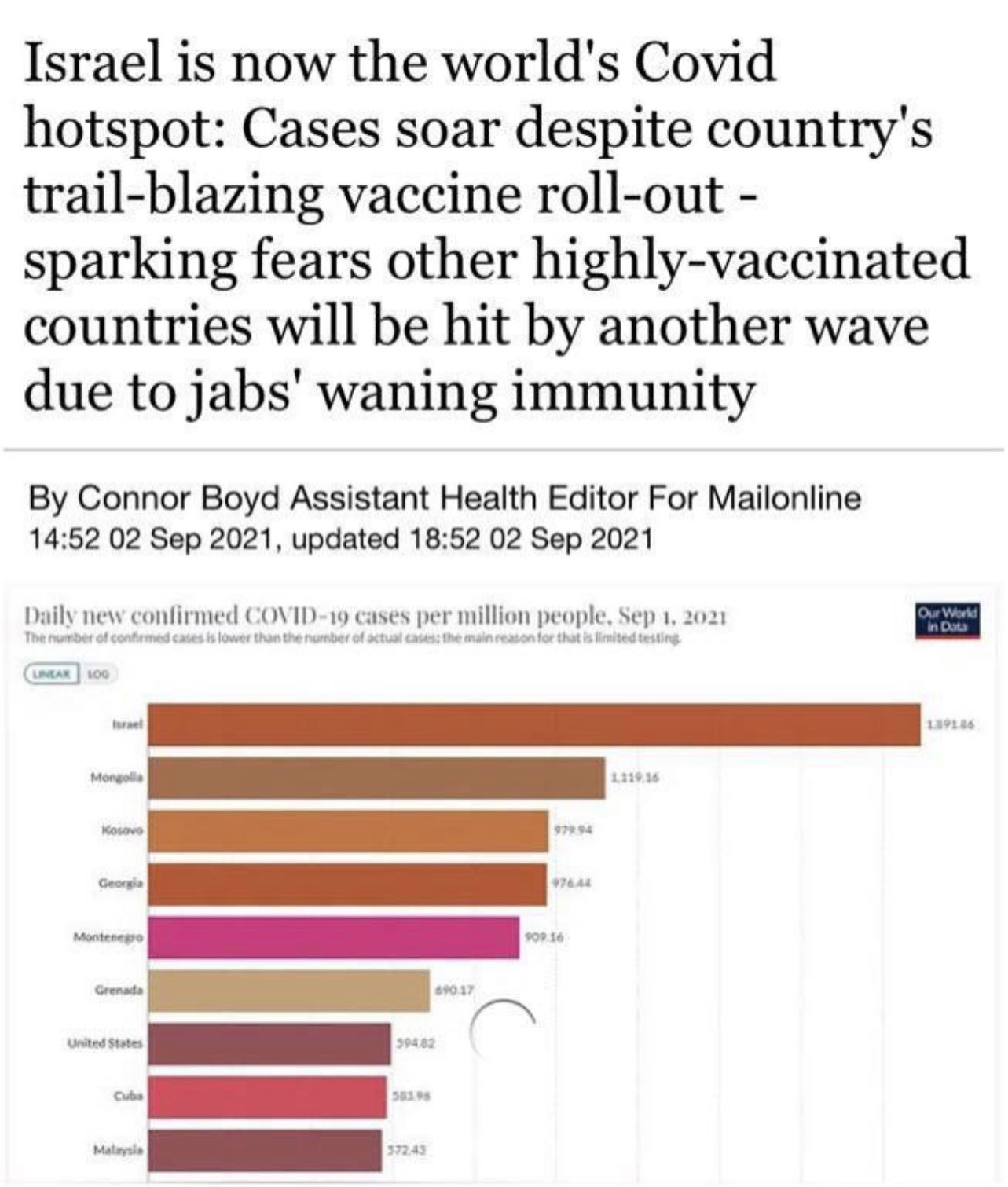 Yeah. It's been a YEAR. A YEAR of unnecessary regulations! A YEAR of throwing REAL medicine, science, and history out the window! A YEAR TOO LONG! ENOUGH! NO MORE! DO NOT COMPLY! 
=====
This secular religion is based on the pagan religions before it: humanism, atheism, evolution, global warming, Hinduism/Buddhism, pantheism, and witchcraft/satanism. WHY do we listen to such moronic, evil, pagan garbage?

"But…but…big pharma, Fauci, the CDC and WHO, and the government said…"

ASK QUESTIONS. DO NOT COMPLY.
===
THIS COMMIE JACKASS IS WORKING HAND-IN-GLOVE WITH THE GENOCIDAL TERRORISTS FAUCI AND BILL GATES!

THIS IS A SCAM!
=====
The WOLVES are "guarding" the hen house!
TRUTH!
This sad fact is repeated over some billion times around the world.
PLAIN. SIMPLE. COMMON-SENSE.
This has NEVER been about "health" or "safety"…this has ALWAYS AND ONLY BEEN ABOUT: 

CONTROL.
=====
=====
And when that wave of control inducing fear subsides THIS:

JACKASSES MANIPULATING THE SHEEP-
==========
And the once loud-mouthed, braggadocious SHEEP show their true colors and roll over and COMPLY WITH TYRANNY.
It is NOT the the power crazed, wanna-be-dictator politician that establishes a tyrannical, authoritarian dictatorship- it's the COMPLIANT citizens who roll over and play dead and ALLOW one/the few to seize power and control! Do NOT be a SHEEP! Be a LION!
I repeat: Do NOT be a sheep!
WAKE UP! DO NOT LET HISTORY REPEAT ITSELF!
=====
WARNING! THE VERY SAME ASININE JACKASSES BLATHERING THEIR LIES ABOUT CORONAVIRUS ARE THE SAME HARD-LEFT WACK-A-DOODLES SAYING THIS:
The "Security Blanket" of the virtue signaling SHEEP-
THINK FOR YOURSELF…WHILE IT'S STILL LEGAL-
THINK.
TAKE RESPONSIBILITY FOR YOUR LIFE, YOUR CHOICES, YOUR HEALTH, 

YOUR FREEDOM!
=====
"But 'the experts' say the vaccines are safe…"
"But 'the experts' say the vaccines are safe…"
A young perfectly healthy woman gets the jab and then DIES!!! 

Liberal "compassion" KNOWS the truth, KNOWS she was both HEALTHY and YOUNG, KNOWS she then took an unproven, experimental, toxic jab and DIED and yet the Liberal talking points: "We have NO way of knowing if the jab had anything to do with her DEATH…the vaccines go through many tests (LIE!), and the vaccines are safe (LIE!)"



"But 'the experts' say the vaccines are safe…"
"But 'the experts' say the vaccines are safe…"
In another time when Liberals had control they did THIS-

And it IS Liberals today pushing an UNPROVEN, EXPERIMENTAL, TOXIC "Vaccine"!!
Same Liberal song- Different verse! 
"But 'the experts' say the vaccines are safe…"
=====
LIBERAL"LOGIC"…DON'T YA JUST LOVE IT?!!

NO!
THINK!
The REAL Inconvenient Truth!
DO YOUR OWN THINKING.
UMMM, WHAT?!!
Yeah…sure…right…
You can do it. 

THINK.
Liberalism: The religion of the emotional, spread by stupidity, fear, and bullying.
NO private business that is open to the public can have any policy/rule that violates established, Constitutional Law.

How do so FEW dictate to so MANY?
The deceived slaves are mad at US for trying to FREE them with TRUTH- instead of being mad at those enslaving them with LIES.
The Deceived Do NOT Know They're Deceived.
I'm gonna just come out and say it: Slavery is as STUPID as it is EVIL!
Biden is presenting "

The Tyrant's Choice

", aka a FALSE "Choice".
It's FALSE because the

Tyrant

PRETENDS there are ONLY TWO choices:
1) get an unproven, experimental, toxic jab;
OR 2) wear a mask forever.
The other

REAL

Choice is

LIBERTY

!

Liberty

based in Truth!

Liberty

rooted in America's Founding Documents! Biden is LYING when he offers his

BOGUS

"choice"…
CHOOSE LIBERTY!
Private means PRIVATE.
WHAT WE ARE FACING NOW IS NOT "NEW".
WE SAW THIS WITH NAZI GERMANY, LENIN-STALINIST RUSSIA, AND MAOIST CHINA…WILL WE BE LIKE THEM?
OR WILL WE BE LIKE THE AMERICA OF OLD AND DEFEAT THIS FASCIST TYRANNY? HISTORY WILL RECORD THIS EITHER WAY-
None other than Patrick Henry said the below-
The fearful sheep will be slaughtered UNLESS we STAND UP, SPEAK UP, AND SPEAK OUT ON THEIR BEHALF. The sheep may WANT to stray off and do things their way, or even do things the WOLVES way…BUT good shepherds WILL warn and protect the sheep.
MY CHOICE? 
I WILL NOT BE A SHEEP.
I WILL NOT COMPLY.
-Rev. Larry Wallenmeyer.